Preparation
Mix 1/2 cup sugar, 2 tablespoons flour, 1/2 teaspoon cinnamon, and 2 tablespoons lemon juice in a large bowl. (Omit lemon juice if using green apples. They are tart enough already.) Add apple slices and toss until coated. Place in pie shell. For topping cut 1/2 sup sugar and 1/2 cup flour into 1/2 butter until mixture resembles coarse crumbs. Sprinkle over apples. Place pie in large brown paper bag. Fold ends over twice and fasten. (I use staples or paper clips.) Place on cookie sheet. Bake at 375 for one hour.
Nutrition
View line-by-line Nutrition Insights™: Discover which ingredients contribute the calories/sodium/etc.
---

Serving Size: 1 Serving (243g)
Recipe Makes: 6 Servings

---

Calories: 504
Calories from Fat: 215 (43%)

---

Amt Per Serving
% DV

---

Total Fat 23.9g
32 %
Saturated Fat 12.9g
64 %
Monounsaturated Fat 7.3g
Polyunsanturated Fat 1.7g
Cholesterol 40.7mg
13 %
Sodium 244.1mg
8 %
Potassium 207.7mg
5 %
Total Carbohydrate 73.6g
22 %
Dietary Fiber 4.3g
17 %
Sugars, other 69.3g
Protein 3.1g
4 %

---

Powered by: USDA Nutrition Database

Disclaimer: Nutrition facts are derived from linked ingredients (shown at left in colored bullets) and may or may not be complete. Always consult a licensed nutritionist or doctor if you have a nutrition-related medical condition.
About Our Nutrition Facts
Calories per serving: 504
Get detailed nutrition information, including item-by-item nutrition insights, so you can see where the calories, carbs, fat, sodium and more come from. Try BigOven Pro for Free for 30 days.
Save Brown Bag Apple Pie to your phone
Keep all your recipes with free BigOven membership. Clip recipes, make grocery lists, meal plans and more!

happycookgirl
I also skipped the brown bag (the cooking time was reduced).
2 replies

happycookgirl
Yummy. I used 2 times less cinnamon. When I made the crumbs following the recipe, instead of crumbs I got dough. I was making two pies so I decided to try to get it right the second time. I ended up using about half less butter and good crumbs. (The dough one was yummy too,just balls of dough instead of crumbs.)

gigisweetgigit4r7
can I make this with peaches or other fruit?
1 reply

Bonnieenders
Made this two days ago and it was a hit! My husband kept saying how professional it looked and tasted. Only downside was while cooking the house smelled like paper bag instead of apple pie! But I'd say the result was worth it!

bigmona311
This recipe is amazing, i've made it before and will continue to make this pie so simple. I never cared for apple pie as an adult but i made for my daughter who only eats apple as opposed to any other desserts, so i tasted it with her and OMG i couldn't believe it. So today i'm making her another one and yes i will have some myself. This is a must try dessert! Enjoy

plusonefan773
I've never made apple pie before, and I'm glad I found this recipe! This was the biggest hit for my family's Thanksgiving!

JamieRed79
This is my husband's favorite apple pie recipe now!

goodcook46
Yes I am looking forward to cooking this recipe.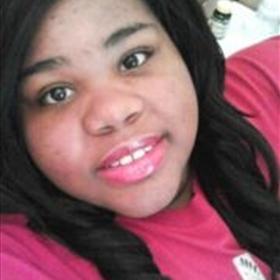 abigailjordan
Love! My mom loved it so much and that's saying a lot! This recipe made 2 pies for me...Not that anyone's complaining!
Get seasonal ideas by email