Preparation
Mix the mayonnaise until it's creamy and smooth, making sure any lumps and clumps are completely gone.
Combine all ingredients in a small bowl. Cover and chill for about an hour before using.
Nutrition
View line-by-line Nutrition Insights™: Discover which ingredients contribute the calories/sodium/etc.
---

Serving Size: 1 Serving (11g)
Recipe Makes: 25 Servings

---

Calories: 38
Calories from Fat: 28 (74%)

---

Amt Per Serving
% DV

---

Total Fat 3.2g
4 %
Saturated Fat 0.5g
2 %
Monounsaturated Fat 0.8g
Polyunsanturated Fat 1.7g
Cholesterol 2.4mg
1 %
Sodium 74mg
3 %
Potassium 4.8mg
0 %
Total Carbohydrate 2.5g
1 %
Dietary Fiber 0g
0 %
Sugars, other 2.5g
Protein 0.1g
0 %

---

Powered by: USDA Nutrition Database

Disclaimer: Nutrition facts are derived from linked ingredients (shown at left in colored bullets) and may or may not be complete. Always consult a licensed nutritionist or doctor if you have a nutrition-related medical condition.
About Our Nutrition Facts
Calories per serving: 38
Get detailed nutrition information, including item-by-item nutrition insights, so you can see where the calories, carbs, fat, sodium and more come from. Try BigOven Pro for Free for 30 days.
Save Onion Ring Sauce (Inspired by BK's Zesty Onion Ring Sauce) to your phone
Keep all your recipes with free BigOven membership. Clip recipes, make grocery lists, meal plans and more!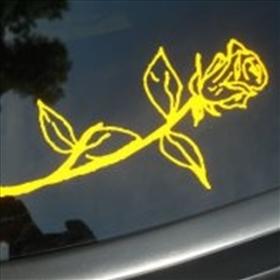 kellbellwurtzel
Awesome!!!!! Thanks for posting. This sure gives life to plain ole onion rings.

legalbetty1
Never disappointed with the recipe search feature! The recipes are always well explained and delicious too!

anthonyloprimo
A lot of this was inspired and/or improved upon by another recipe. I simply added a few other ingredients that brought out a taste that I felt resembled the BK sauce, as the original didn't seem to hit it too closely. The hot sauce is to add a bit of extra kick, and you can use any brand - I used Jamaica Choice Hell Hot Pepper hot sauce, although I also used Red Hot in an earlier mix, and it produced about the same taste. The more of a spicy vinegar taste to the hot sauce, the better off you'll be. If you have any suggestions, or if you derived from this recipe then please, let me know! I always like to improve and see what others do with my ideas! I listed the amount of servings as how many times you'd probably be able to dip something in there. The amount mainly depends on the size of whatever you dip into it. [I posted this recipe.]
Get seasonal ideas by email