Preparation
Warm a large non-stick skillet over medium-high heat until hot. Add the salmon fillets and sprinkle with salt and pepper. Cook the salmon for about 10 minutes, or until the fish flakes easily when tested with a fork. Make sure to turn the fish at least once, about halfway through cooking. Transfer the salmon to a serving platter and keep warm. Meanwhile, grate about one-half teaspoon of zest from one of the freshly washed lemons. (The zest is the colored portion of the lemon rind, with none of the white pithy part.) Slice one of the lemons in half and squeeze out one brimming tablespoonful of lemon juice. Slice the remaining lemon into wedges for garnish, and reserve. Reduce the skillet heat setting to medium, and add the capers to the skillet. Cook the capers for a few minutes to warm through, stirring constantly. Add the minced garlic and cook a minute longer, until golden. Add the chicken broth, lemon zest, and lemon juice. Heat the sauce through, stirring occasionally. To serve, spoon some of the sauce over the warm salmon and garnish each piece with a lemon wedge. Great with deep green vegetables or red potatoes. Posted to dailyrecipe@recipe-a-day.com by Recipe-a-Day on Jul 17, 1999, converted by MM_Buster v2.0l.
Nutrition
View line-by-line Nutrition Insights™: Discover which ingredients contribute the calories/sodium/etc.
---

Serving Size: 1 Serving (232g)
Recipe Makes: 4

---

Calories: 217
Calories from Fat: 54 (25%)

---

Amt Per Serving
% DV

---

Total Fat 6g
8 %
Saturated Fat 1g
5 %
Monounsaturated Fat 1.6g
Polyunsanturated Fat 2.3g
Cholesterol 87.4mg
27 %
Sodium 199.4mg
7 %
Potassium 641.7mg
17 %
Total Carbohydrate 6.7g
2 %
Dietary Fiber 2g
8 %
Sugars, other 4.7g
Protein 34.4g
49 %

---

Powered by: USDA Nutrition Database

Disclaimer: Nutrition facts are derived from linked ingredients (shown at left in colored bullets) and may or may not be complete. Always consult a licensed nutritionist or doctor if you have a nutrition-related medical condition.
About Our Nutrition Facts
Calories per serving: 217
Get detailed nutrition information, including item-by-item nutrition insights, so you can see where the calories, carbs, fat, sodium and more come from. Try BigOven Pro for Free for 30 days.
Save Salmon with Lemon-Caper Sauce to your phone
Keep all your recipes with free BigOven membership. Clip recipes, make grocery lists, meal plans and more!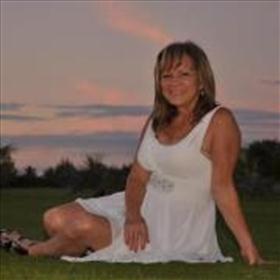 debbiecon
The salmon turned out great but the sauce wasn't all that great. The recipe does not say what to cook the salmon in as far as olive oil, butter etc. So, when you take it out and start to warm the capers to make the sauce, you don't know what you are suppose to be cooking them in. I used a little olive oil and butter together but I wasn't sure if this was right. I like to know exactly what the recipe is suppose to be then if I want to change it, I will. But, not knowing is unsettling.

MrPersonage
One of my all time favorite recipes.
Get seasonal ideas by email