Preparation
Coat a non-stick pan with cooking spray, or wipe a little olive oil with a paper towel. Place over a medium heat until hot.
Add the onions, peppers, chillies, garlic, and saute until tender. Add the tomatoes and bring to the boil. Reduce the heat and simmer uncovered for ten minutes, stirring occasionally. Add the prawns (shrimp) cover and cook for five minutes, or until the prawns turn pink.
Serve on the rice and Enjoy!
Notes
Other "Creole" dishes may be made by replacing with some other meat or seafood for the shrimp, or leave out the meat completely.
Creole type dishes incline to resemble the combination of a gumbo and a jambalaya. They are characteristically thicker and spicier than a gumbo, and the rice is prepared separately and used as a bed for the Creole combination, rather than cooked in the same pot as with a jambalaya. Creole recipes also do not contain broth or roux; instead, the Creole mix is simmered to its desired degree of thickness. Apart from the base ingredients of onion, celery and bell pepper, creole recipes are commonly used as improvised dishes, as the basic recipe may be altered to include whatever ingredients the cook has readily available.
Nutrition
View line-by-line Nutrition Insights™: Discover which ingredients contribute the calories/sodium/etc.
---

Serving Size: 1 Serving (537g)
Recipe Makes: 4

---

Calories: 530
Calories from Fat: 37 (7%)

---

Amt Per Serving
% DV

---

Total Fat 4.1g
6 %
Saturated Fat 0.8g
4 %
Monounsaturated Fat 1.4g
Polyunsanturated Fat 1.2g
Cholesterol 171mg
53 %
Sodium 176.5mg
6 %
Potassium 623.6mg
16 %
Total Carbohydrate 88.1g
26 %
Dietary Fiber 3.1g
12 %
Sugars, other 85g
Protein 31.9g
46 %

---

Powered by: USDA Nutrition Database

Disclaimer: Nutrition facts are derived from linked ingredients (shown at left in colored bullets) and may or may not be complete. Always consult a licensed nutritionist or doctor if you have a nutrition-related medical condition.
About Our Nutrition Facts
Calories per serving: 530
Get detailed nutrition information, including item-by-item nutrition insights, so you can see where the calories, carbs, fat, sodium and more come from. Try BigOven Pro for Free for 30 days.
Save Shrimp (prawn) Creole (quick and Easy) to your phone
Keep all your recipes with free BigOven membership. Clip recipes, make grocery lists, meal plans and more!

jnpet
Tried this dish this evening and it is indeed quick and easy. At least the cooking itself is very easy. Shelling and de-veining prawns is a bit messy, but well worth it. Also, as I like a kick in my food. I increased the amount of crushed chili and I added some cayenne. You have to have cayenne for creole!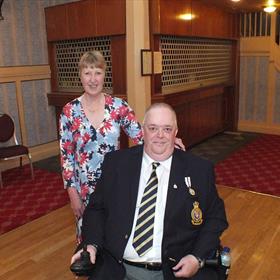 Astro-Chef
Other "Creole" dishes may be made by replacing with some other meat or seafood for the shrimp, or leave out the meat completely. Creole type dishes incline to resemble the combination of a gumbo and a jambalaya. They are characteristically thicker and spicier than a gumbo, and the rice is prepared separately and used as a bed for the Creole combination, rather than cooked in the same pot as with a jambalaya. Creole recipes also do not contain broth or roux; instead, the Creole mix is simmered to its desired degree of thickness. Apart from the base ingredients of onion, celery and bell pepper, creole recipes are commonly used as improvised dishes, as the basic recipe may be altered to include whatever ingredients the cook has readily available. [I posted this recipe.]
Get seasonal ideas by email