Preparation
This three-loaf recipe takes advantage of fresh sweet potatoes -- or you can use canned. Cook sweet potatoes in boiling water to cover 20 to 30 minutes or until tender; drain, reserving 2/3 cup liquid. Mash potatoes; set potatoes and liquid aside. Combine flour and next 5 ingredients in a large bowl; make a well in center of mixture. Combine sweet potatoes, reserved liquid, eggs, oil, and sugar, stirring well; add to flour mixture, stirring just until moistened. Stir in pecans and raisins. Pour batter evenly into 3 greased and floured 8- x 4-inch loafpans. Bake at 350? for 1 hour or until a wooden pick inserted in the center comes out clean, covering with aluminum foil after 50 minutes to prevent excessive browning. Cool in pans on a wire rack 10 minutes; remove from pans, and cool on wire racks. Store in airtight containers overnight. Yield: 3 loaves. * 1 (14 1/2 -ounce) can cooked mashed sweet potatoes may be substituted. Substitute 1 (6-ounce) can pineapple juice for 2/3 cup potato liquid. Formatted for you by: Bill Webster Posted to MC-Recipe Digest V1 #790 by Bill Webster on Sep 19, 1997
Nutrition
View line-by-line Nutrition Insights™: Discover which ingredients contribute the calories/sodium/etc.
---

Serving Size: 1 Loave (1457g)
Recipe Makes: 3

---

Calories: 4418
Calories from Fat: 1043 (24%)

---

Amt Per Serving
% DV

---

Total Fat 115.9g
155 %
Saturated Fat 17.1g
86 %
Monounsaturated Fat 62.2g
Polyunsanturated Fat 28.4g
Cholesterol 1410mg
434 %
Sodium 3288.2mg
113 %
Potassium 1990.5mg
52 %
Total Carbohydrate 807.4g
237 %
Dietary Fiber 17.8g
71 %
Sugars, other 789.6g
Protein 65.2g
93 %

---

Powered by: USDA Nutrition Database

Disclaimer: Nutrition facts are derived from linked ingredients (shown at left in colored bullets) and may or may not be complete. Always consult a licensed nutritionist or doctor if you have a nutrition-related medical condition.
About Our Nutrition Facts
Calories per serving: 4418
Get detailed nutrition information, including item-by-item nutrition insights, so you can see where the calories, carbs, fat, sodium and more come from. Try BigOven Pro for Free for 30 days.
Save Sweet Potato Bread - Southern Living to your phone
Keep all your recipes with free BigOven membership. Clip recipes, make grocery lists, meal plans and more!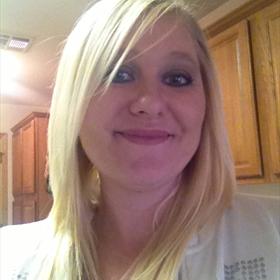 FullMetalBlonde
Really good bread. I found that baking at 350 was a but too high, the outside edges and bottom got way overdone, so I baked second batch at 325 for 50 minutes, no foil was needed.

LexiLouWho
This was the first time I've ever had sweet potato bread and it was awesome!! My family loved it! I WILL make this again!!!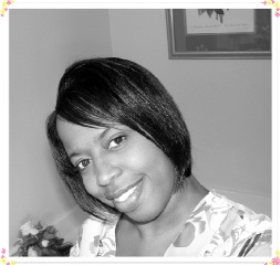 thashoelady
Made this recipe today, and just let me say: I'm so full w/happiness. Almost wanted to lick my plate! Quick, simple, and tasty! If you like potatoes as me and my family does, you will certainly love this recipe!
Get seasonal ideas by email