Snack-o-clock: 10 Minute Treats
Everyone loves a good snack. (We're definitely snackers here in the office!) But Snack-o-clock always seems to strike when you've got nothing in the fridge or pantry that's ready to eat.
We've got you covered! We've curated a list of some quick and easy snacks that are ready in 10 minutes or less. They're convenient, tasty, and satiating, so you can from hangry to back to yourself.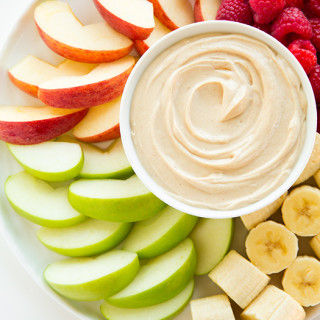 Recipe by cookingclassy

With just three ingredients (peanut butter, Greek yogurt, and honey) you've got a snack worthy dip ready in a matter of minutes. Make a large batch to keep on hand so you're ready to go when Snack-o-clock strikes.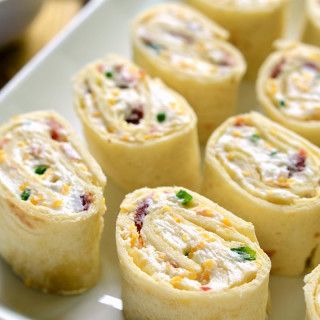 Recipe by lemontreedwelling
This pinwheel recipe is so easy to make! Bacon, cheddar, and ranch make the perfect trio for this convenient recipe. It's savory, creamy, and just the right amount of filling to hold you over until your next meal.
Pro Tip: With recipes like these, we recommend making a large batch and freezing some for later. Pop in the microwave, air fryer, or oven and you've got a premade snack ready to go.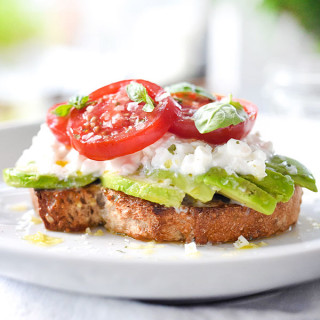 Recipe by foodiecrush
Level up on your avocado toast with this recipe. Most avocado toast recipes are heavy on fat and carbs. Adding cottage cheese rounds out this recipe with protein. And it's not caprese without tomatoes! Garnish with basil, flaky salt, and fresh cracked pepper for a satiating snack.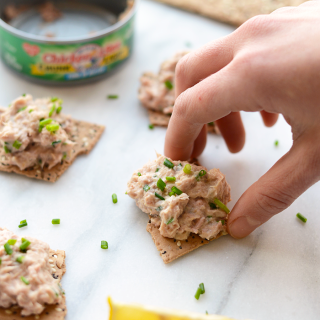 Recipe by fitfoodiefinds
With just a few ingredients, you can have a healthy tuna salad ready in no time. Serve with crackers and bread. Serve with bread, crackers, or sliced cucumbers. For an Asian flair, add some sriracha and garnish with sesame seeds.
Pro Tip: Keeping canned meats and precooked meats in your pantry and fridge makes it easier to whip up a snack. We recommend keeping cooked chicken breasts, canned tuna, and cured meats on hand to round out your snacks with healthy proteins and fats.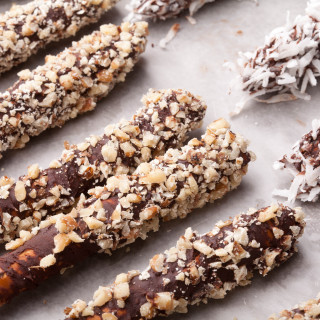 Recipe by Clphilo
Sweet and salty, this chocolate-covered pretzels recipe takes advantage of the convenience of your microwave. Dip the pretzel style of your choice in the chocolate and garnish with crushed almonds, toffee, sprinkles, or whatever you'd like. We recommend adding some crushed flaky salt to round out the sweetness.
Pro Tip: Microwave your chocolate in increments, no more than 30 seconds, to prevent your chocolate from seizing.

Making snacks doesn't have to be difficult. The key is to have staple pantry ingredients on hand so you can get to snacking. These can include dried fruits, nuts, fresh fruit, vegetables, deli meat and so much more. Not sure what to make? Use our Use Up Leftovers tool and add up to three ingredients to get access to a list of recipes you can make. These obviously don't have to be leftover ingredients but we recommend using this free tool to use your leftover ingredients for new dishes. Happy Snacking!