Cooking With Liquor: How to Use Alcohol in the Kitchen
Perhaps you've skirted around the idea of cooking with alcohol, as it can seem like an overwhelming task. However, it's not as complicated as it looks. Plus, it's an excellent method of enhancing the flavor of many dishes. Depending on the alcohol you use, you can create desserts, main dishes, sides, etc.
As a bonus, you can also help use up any stored liquor or alcohol you have from get-togethers through the years. No longer will you have a liquor cabinet full of unopened wine bottles, beers, etc.
Enhance Sauces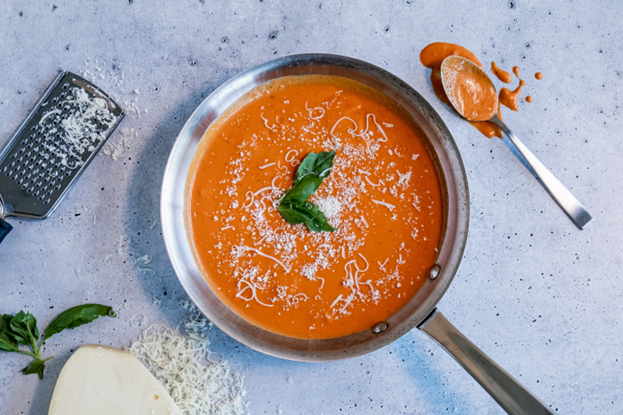 Some of the most enticing sauces are made with spirits or alcohol. Consider a favorite pasta dish - pasta with vodka sauce. The vodka helps balance out the cream and tomato-based sauce by providing brightness to the dish.
As these sauces are cooking on the stove, the alcohol cooks out of the dish leaving behind only its flavor. You can add liquor to sauces for pasta, protein, vegetables, and other savory dishes.
Cooking wine works well for sauces, though you can also use red wine or white wine, depending on the protein in your recipe. For example, red meat works best with the bolder flavors of red wine.
Flavor Dips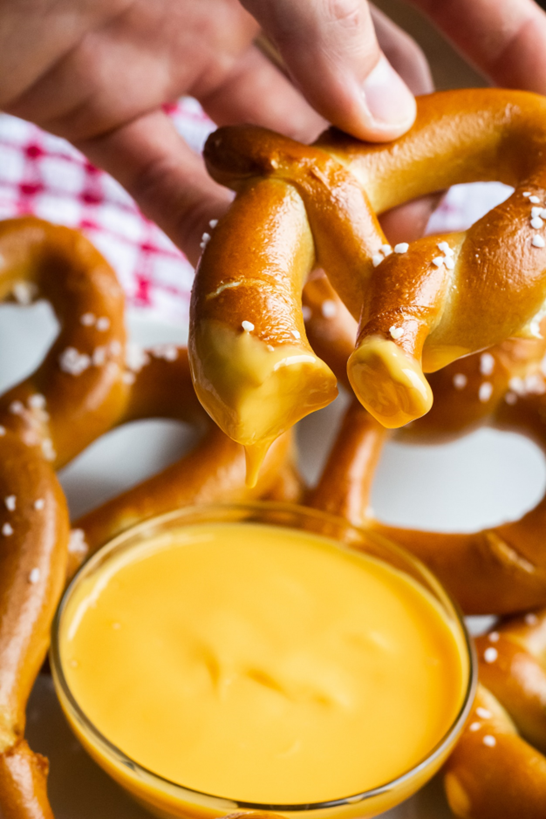 Like with sauces, you can use alcohol to add flavor to a variety of dips. For example, beer cheese is a delicious and quick appetizer that doesn't quite taste the same without alcohol. The bitterness of the beer combines with the strong cheese flavor to produce a deliciously addictive dip.
You can also use alcohol to whip up a variety of sweet dips, such as a cake dip with Funfetti cake mix, white rum, and Cool Whip. After making these dips, all that's left to do is select an ideal dipping mechanism, such as bread (savory dips) or cookies (dessert dips).
Flambé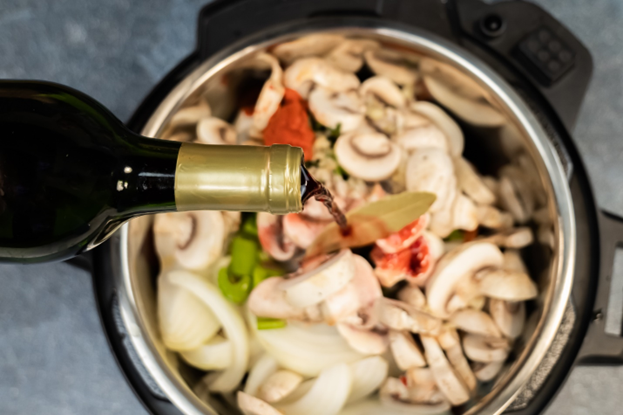 One of the more intense and exciting ways of using alcohol is to flambé dishes. When you flambé a food item, you're adding alcohol to a dish and lighting it on fire, so the alcohol burns off. By using this cooking method, you're ensuring the final dish has extra flavor.
When flambeing a recipe, use darker-colored liquors that are aged in oak barrels. This variety is typically more flavorful, helping your dish taste even more delicious.
You can flambé sweet and savory dishes, such as bananas foster, figgy pudding, saganaki cheese, etc. As a note, keeping the pan away from your face and body is essential, as the flames can leap relatively high during the cooking process.
Create Mouthwatering Glazes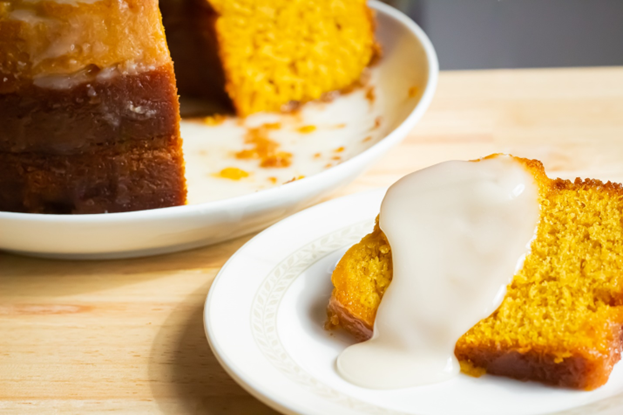 Glazes are a delicious way to help lock in flavor and moisture for anything from baked goods to protein and veggies. Adding alcohol to the mixture can enhance the taste of your recipes.
You can use most types of liquor in glazes. For example, a mixture of tequila, pineapple juice, lime juice, and honey can create a delightful glazed chicken dish with savory and sweet flavors.
Bourbon and rum work exceptionally well as glazes for desserts, especially in a mixture with brown sugar. Once the glaze is made, you can drizzle or pour it over the top of sweet loaves, cookies, cakes, etc.
Make Fruit Preserves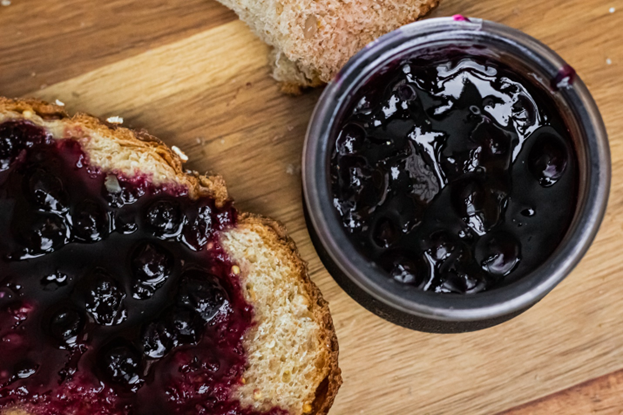 Creating homemade fruit preserves is an excellent way to use up extra fruit in your kitchen and any excess liquor you have on hand. This method only requires a few ingredients and provides an enticing mixture of sweet seasonal fruit and spirits.
Fruit preserves work well with darker-colored liquors, as they help balance the flavor of the fruit better. Lighter-colored spirits will also work. However, they will offer a much subtler taste in your preserves.
You can combine prepped fruit (washed and sliced), sugar, and your alcohol of choice for a simple recipe. Once your preserves are ready, you can use them for various desserts, such as an ice cream topper, or drizzle over a slice of a sweet loaf. Alternatively, fruit preserves are excellent on pork, biscuits, and baked brie.
It's necessary to sterilize the jars and lids you'll be using beforehand to help avoid any bacteria growth. You can boil the jars and lids beforehand to help kill any bacteria.
Keep Pie Dough from Drying Out
A dry, chewy dough is never a pleasant consistency. Instead of serving your family and friends an unappetizing pie, you can add a small amount of vodka to your dough to help prevent it from drying.
Another surprising benefit to creating pie dough with vodka is making it easier to knead and work with. Plus, it prevents the dough from becoming overworked. There is no noticeable vodka taste once the pie is cooked, as all the alcohol cooks out of the crust.
If you decide to use vodka in your pie crust, it must be chilled before you start mixing your crust ingredients. Chilled vodka (and water) ensures the butter stays cold while combining ingredients.
Freeze Alcohol Popsicles
Keeping the summer heat at bay is easy with a few frozen alcohol popsicles. Since alcohol doesn't freeze by itself, you must include another liquid in the popsicles, such as fruit juice.
You can use any liquor you'd like to create the popsicles - vodka, rum, bourbon. Consider the other ingredients you're including, and choose liquor that complements the flavor well. For example, watermelon and tequila work well together (like in margaritas).
Add berries or pieces of fruit to help flavor the popsicles. After a few hours in a popsicle mold, your pops will be ready to eat.
Create a Brine Mixture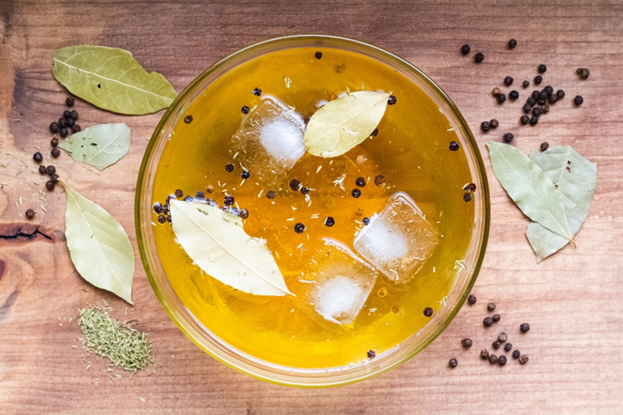 Brining meat before cooking or grilling it ensures that your meat stays tender and moist during the cooking process. You can brine nearly all types of protein. You can create dishes like grilled chicken or pulled pork without creating dried-out meat.
A typical brine includes water (or broth), salt, and seasoning. Adding a splash of alcohol, like bourbon, will help marry the flavors and create an incredible final dish. Brining can work for any cooking method, including cooking your recipe in a slow cooker, grilling your dish, or smoking it.