Gnocchi: The Pasta-bilities Are Endless
Gnocchi is a traditional Italian pasta made from potatoes, flour, and egg, but it's an effortless dish you can dress up or eat on its own! We're dishing up 8 gnocchi recipes that make it the only Italian dish you'll crave!
BigOven Original Video Recipe: Gnocchi with Crispy Brussels and Pancetta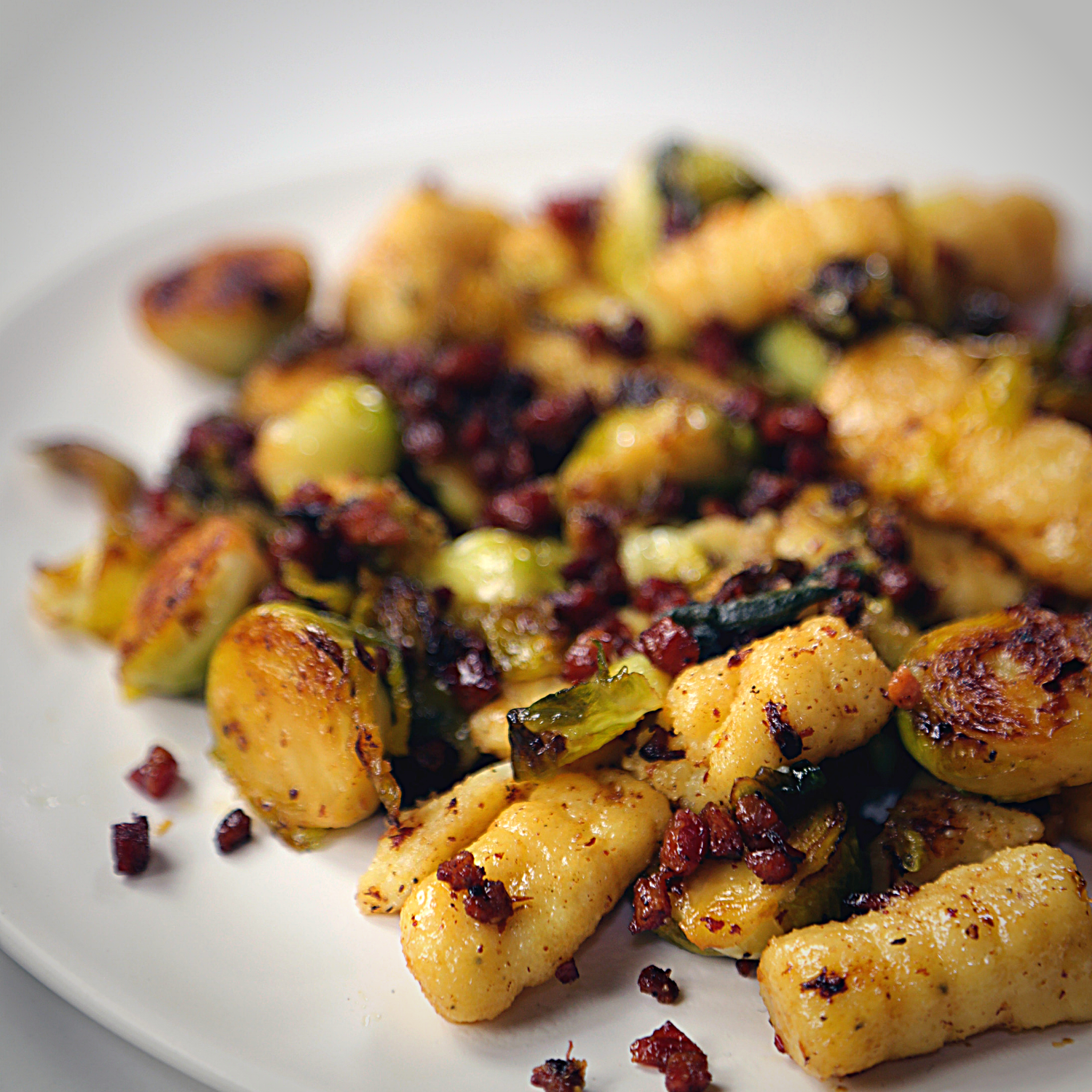 These crowd-pleasing plump, pillowy Italian dumplings topped with crispy brussels sprouts and salty pancetta are deceptively easy and come together quicker than you might think.
Four Pasta-tively Delicious Dishes:
Chicken-Bacon Gnocchi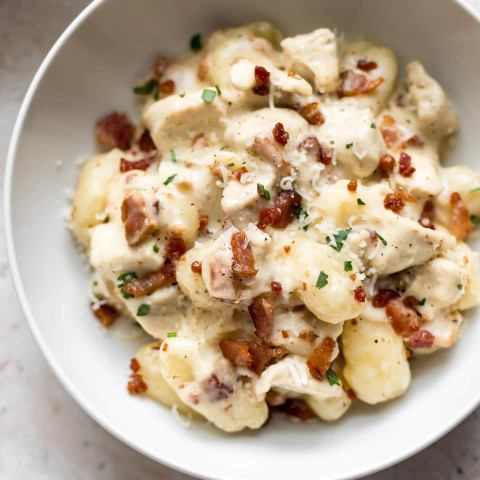 Anything with bacon is a tasty way to end the day, but throw in chicken and gnocchi with this recipe from @Saltandlavender, and the day is won!
Lentil Gnocchi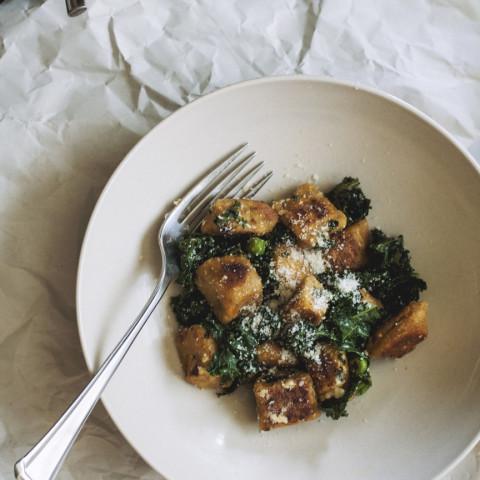 Lentils are an incredible nutritional powerhouse. Combine them with the yummy taste and texture of gnocchi noodles, and you are sure to love and benefit from @Bluezones recipe for Lentil Gnocchi!
Gnocchi Parisienne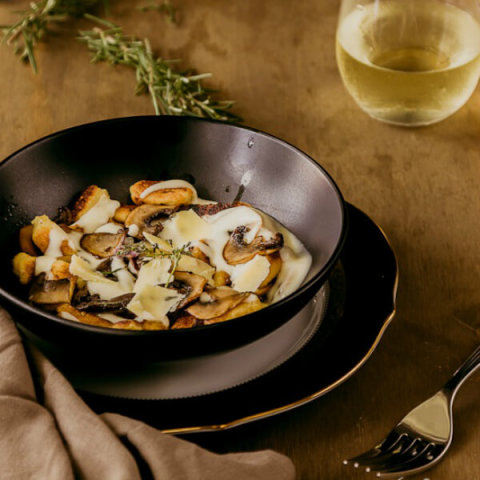 Though gnocchi is a traditional Italian dish, Parisians know a thing or two about delectable dishes themselves, so when the two cooking cultures combine in this @Deliciouseveryday recipe, you know it's going to be good. Made from mushrooms, cheddar cheese, white wine, this Italian favorite gets a French twist!
Healthy Italian Gnocchi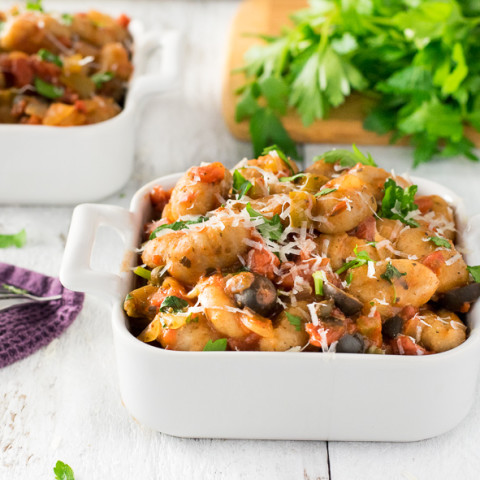 If healthy is the name of your food game in 2021, gnocchi's starchy factor doesn't mean it's off the table when you try @foxvalleyfoodie's recipe for Healthy Italian Gnocchi! A mix of capers, anchovy paste, peppers, garlic, and whole wheat gnocchi, it's sure to be a healthy and happy meal.
Take a bite of these pro-pasta-rously good gnocchi meals!
Gnocchi Caprese Salad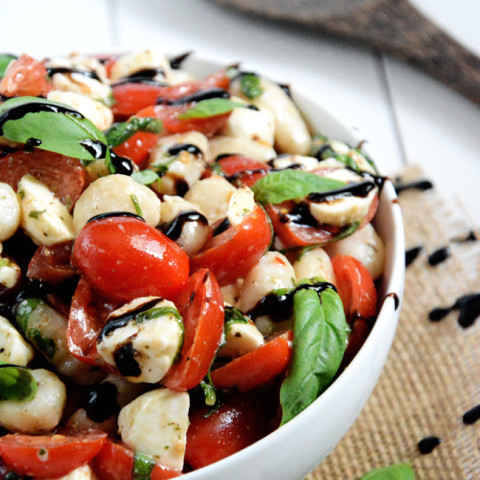 @Withsaltandwit has created a diet-busting great recipe for Gnocchi Caprese Salad, which turns two classic Italian meals into one great feast!
Ricotta Gnocchi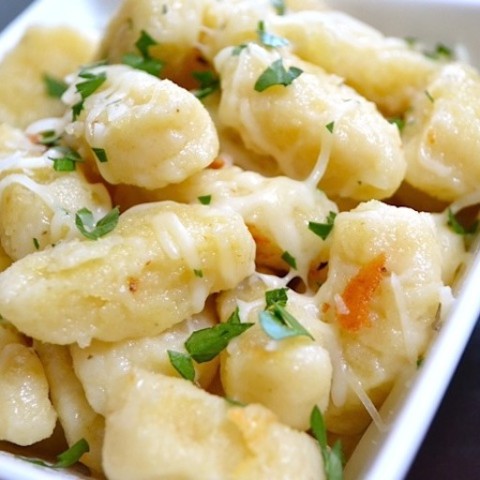 Try this delicious and simple recipe for Ricotta Gnocchi by @laddr. All you need is an egg, flour, Pecorino Romano cheese, and nutmeg to have this traditional Italian dish!
Cauliflower Gnocchi Carbonara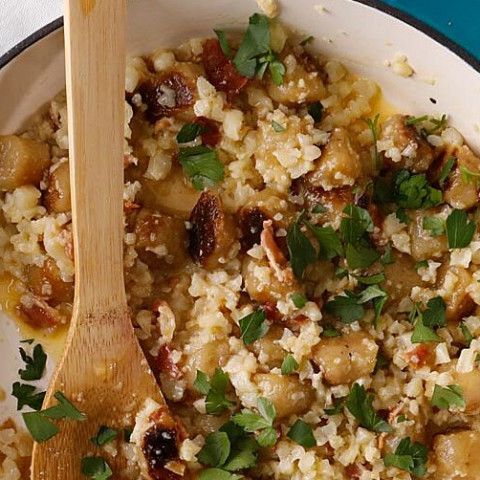 Whether it's a food allergy or a desire to curb carbs for the new year, we have the solution! Try this Cauliflower Gnocchi Carbonara by @EatingWell, made with cauliflower, bacon, Romano cheese, and egg!
Gnocchi alla Sorrentina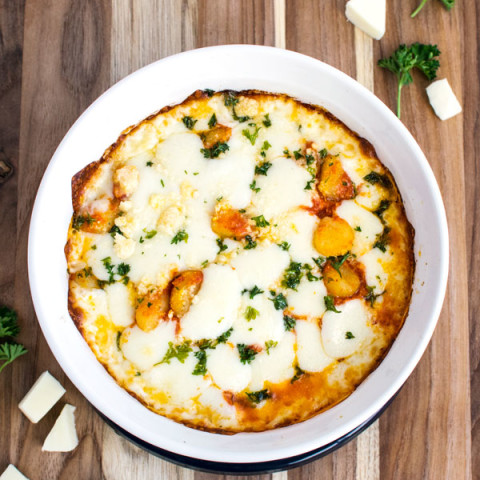 Nothing is better than when northern Italy's gnocchi meets southern Italy's style in this Gnocchi alla Sorrentina by @Homemadehooplah. This dish takes rich flavors in the traditional Sorento style by combining diced tomatoes, cubed mozzarella, garlic, and plenty of olive oil.