Merlot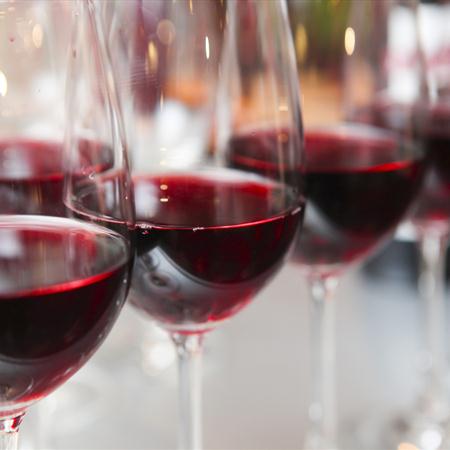 Merlot is a dark purple (near black) grape varietal that yields a medium-bodied, full-flavored red wine.
The most common words used when describing Merlot's flavor notes are plum, currant, berries and blackberries. Merlot is one of the primary grapes used in classic Bordeaux wine, along with Cabernet Franc, Malbec, Cabernet Sauvignon and Petit Verdot.
Broadly speaking, there are two main styles to Merlot:
So-called "International" style": late harvesting of fully ripe grapes, produces full-body wines with high alcohol, often with plum and blackberry notes
Bordeaux or "Traditional" style: Mid-season harvesting producing medium-body wines that have fresh, red fruit flavors such as strawberries and raspberries.
Dishes that go particularly well with Merlot are:
Trivia: The name merlot comes from "merle", which is the French name for blackbird (a reference to the grape's dark, near-black color.)
Merlot ripens in mid-season, and needs to be picked before the acidity declines. It thrives in warm, but not-too-warm climates, like the Napa Valley and its region-of-origin, the Bordeaux region of France.