We're going nuts over nuts here! In case you weren't already aware, nuts are an incredibly versatile ingredient in the kitchen. They can take center stage in a recipe or be used as a garnish. They can be used in sweet recipes like cookies or cakes or savory dishes like curry and soups. Their flavor is appreciated in the culinary world for adding depth and another layer of complexity.
Now, we do recognize that there are those who do have a nut sensitivity or allergy. Here's a collection of nut-free recipes.
In this editorial, we're going to provide you with recipes of how nuts can be used in the kitchen, demonstrating their versatility and their well-earned place in the pantry.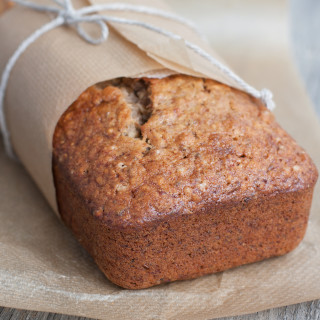 Banana nut bread is a beloved classic in many homes and childhood memories. The key is to use ripe bananas for that extra sweet flavor. The nuts add a layer of extra texture and contrast the sweet bananas with their nutty and subtle flavor.
Pro Tip: Are your bananas getting too ripe? Peel them, throw them in a container, and put them in the freezer. You'll have perfectly ripe bananas for banana bread on hand. It's as simple as that.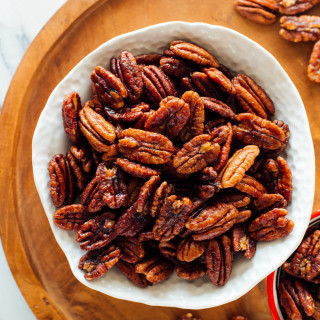 Naturally Sweetened Candied Pecans
Recipe by cookieandkate
Candied pecans are a fan-favorite for many nut fanatics. They're perfectly sweet, crunchy, and snackable. Fair warning, these little nuggets of sweetness can be addicting! T We recommend making candied pecans at home; you avoid any additives and preservatives while still getting the candied treat you're looking for. his recipe is simple and uses maple syrup to naturally sweeten and candy the pecans.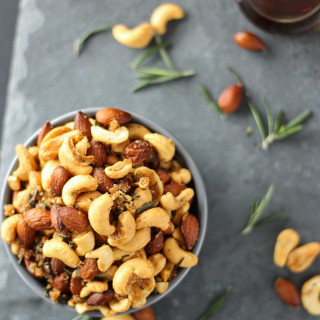 Roasted Rosemary and Cayenne Nuts
Recipe by forkinthekitchen
Not in the mood for something sweet? We've got you covered. Nuts can be savory too. (Hickory smoked almonds, anyone?) Again, what we love about nuts it's their ability to take on the flavor of spices while still providing that subtle buttery taste. Roasting nuts add an additional layer of complexity, providing a smoky earthy flavor that pairs while with salt and spice.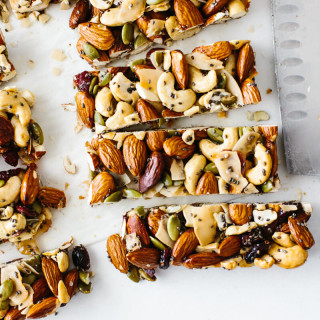 Trail Mix Granola Bars
Recipe by downshiftology
Granola and trail mix aren't just childhood snacks! They're great for the whole family. Now take both those and you make the ultimate on-the-go snack. What's great about this recipe is that it can be customized to your liking. Add your favorite nuts, dried fruits, and seeds to make a bar that's both nutritious and delicious.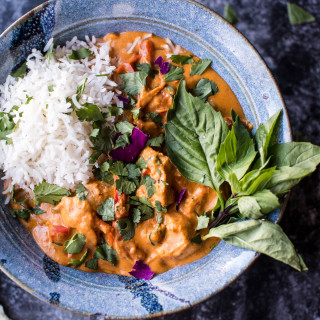 Crockpot Creamy Cashew Chicken
Recipe by halfbakedharvest
We love that nuts aren't just limited to baking and snacks. They can take full center stage in a recipe and be used as the main ingredient. This cashew chicken recipe brings out the buttery flavor of cashew while complementing the complex flavors of curry and spices.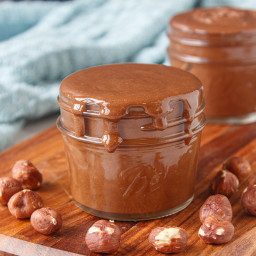 Nut butters and spreads have become staple ingredients in many kitchens. Whether used as an ingredient for a recipe or simply added to a piece of toast, these butters and spreads will continue to remain a staple in the pantry. Hazelnut spread has become wildly popular over the last decade and it's not going anywhere. Skip the storebought and make our BigOven Original Recipe at home. This way you'll have your favorite hazelnut spread on hand at all times. Get the recipe below!