Pairing Wine with Burgers
By Madeline Blasberg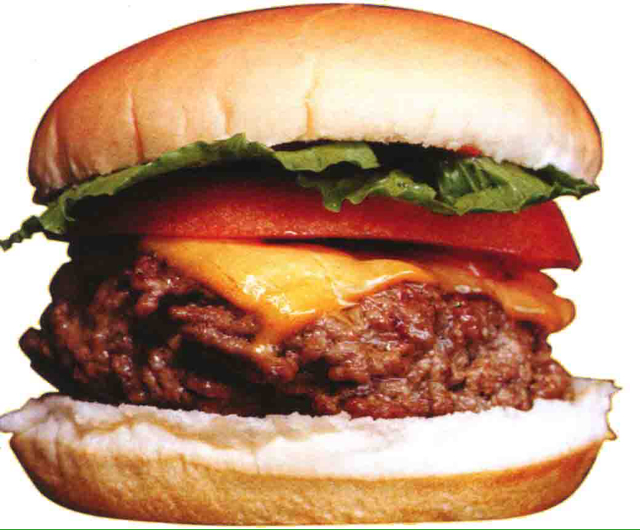 Pairing wine with burgers shouldn't have to break the budget, and it's an easy way to dress up dinner on the patio. Take advantage of these final days of summer to light up the grill and fill your glass with the perfect wine for any hamburger recipe you choose. Whether your burgers are made from ground beef or ground turkey, blanketed in bacon, or smothered in blue cheese, there's a wine that's up to the challenge. Your challenge however, is finding the right one to uncork. Here are some simple tips to help you find the perfect hamburger and wine pairing:
From rare to well done, classic beef hamburgers are best paired with medium-bodied red wines with just enough tannic structure to stand up to the robust flavors of flame roasted red meat. A young Merlot is an excellent choice, as this varietal's supple tannins and smooth finish elevate even the most basic burger recipe. Not to mention that notes of plum, blackberry, and clove will tickle your palate with complementary flavors between each bite.
Turkey burgers, on the other hand, beg for a wine that's somewhat less of a heavy weight. Pinot noir is the by-the-book choice, but dry fruit-forward rosés can also make a winning match. If your turkey burgers tend to dry out as they roast on the grill, be sure to choose a wine with juicy acidity. More prominent acidity in the wine will cause your guests' mouths to water, and no one will ever notice your clever little cover-up.
In case you're going the vegetarian route, black bean burgers can also achieve food and wine bliss – even for the most carnivorous diners. If your black bean burger is packing some heat, consider a lush Cabernet Sauvignon with notes of ripe berries and black pepper. But if that doesn't tempt you, simply reach for a bottle of red California Zinfandel. Just keep in mind that you'll want your red Zin to be jammy, with hints of spice, and a nice smoky finish.
Now for a final note on hamburger toppings: if your burgers will be smothered in cheese, make sure your wine has enough acidity to clean off your palate between bites. Or if you're craving a BBQ burger drenched in your secret recipe, then a bottle of American Syrah might be in order. The bold red fruit and spice of a young Syrah will be able to keep even the wildest barbeque sauce in check.
So the next time you gather the family for a night of fire grilled burgers, grab a corkscrew instead of a beer cooler and see just how much the perfect wine can make your burger recipe truly come alive.
About the Author: Madeline Blasberg is a Certified Wine Consultant currently working for Etching Expressions as Official Wine Commentator & Reviewer. She has spent time living in Mendoza, Argentina where she was surrounded by wine, both personally and professionally.