5 Satisfying Blueberry Treats:
Blueberries have been known to help fight and prevent a variety of health issues while also being loaded with antioxidant power. Why not add these nutritional powerhouses to some delightful sweet recipes that you won't regret eating?
Grain-Free Blueberry Tart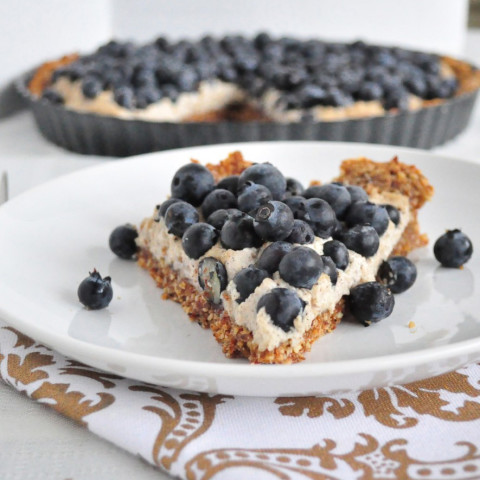 You may not believe us, but this delicious fruit tart by My Whole Food Life is grain-free, gluten-free, and vegan. It has a crust made out of almonds and dates that is then coated with a creamy, rich spread and topped with a scattering of sweet blueberries. Delicious and deceptively simple!
https://www.bigoven.com/recipe/grain-free-blueberry-tart/1481732
Fresh Blueberry Cobbler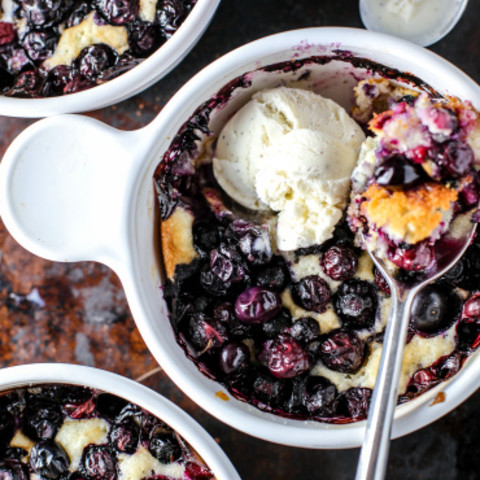 https://www.bigoven.com/recipe/fresh-blueberry-cobbler/2089414
Blueberry Shortcake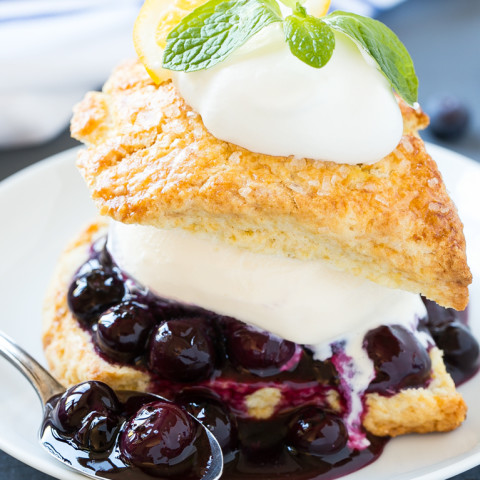 Spring has sprung and with it comes an abundance of fresh blueberries. This shortcake recipe by Dinner at the Zoo comes together in under an hour and combines a tart lemon shortcake, fresh blueberry sauce, freshly whipped cream, and creamy, delicious vanilla bean ice cream. Nothing can beat this easy and elegant springtime treat.
https://www.bigoven.com/recipe/blueberry-shortcake/1549962
Grilled Blueberry Dessert Pizza
Two words: Dessert. Pizza. And, this Grilled Blueberry Dessert Pizza by Yellow Bliss Road is unlike any other. On this grilled blueberry dessert pizza, you have a pita crust that is topped with honey-lemon cream cheese, grilled-to-perfection blueberries, and a pinch of lemon zest. This dish can get a bit messy, but that won't matter once you take a bite out of this scrumptious dessert. Perfect for your next cookout or family gathering!
https://www.bigoven.com/recipe/grilled-blueberry-dessert-pizza/1736311
Blueberry Cheesecake Dessert Recipe
This Blueberry Cheesecake Dessert recipe by The Gunny Sack has a graham cracker crust that is layered with moist cheesecake, blueberry pie filling, and a glorious topping of fresh whipped cream. Unlike traditional cheesecake, this recipe isn't overly heavy or cloyingly sweet. This smooth and creamy dessert sets up beautifully and tastes out of this world.
https://www.bigoven.com/recipe/blueberry-cheesecake-dessert-recipe/1906373