People call it "rabbit food" like it's some sort of an insult, but plants pack huge amounts of vitamins and minerals essential for good body function. And very few are as nutrient dense and amazing as big, fluffy, leafy greens!
We're taking a look at ten of the most powerful plants to help you get your greens and your nutrients to keep your body healthy and happy.
Swiss chard
Swiss chard is a favorite green in stir frys, robust salads, and even omelets and it can be enjoyed raw when used in place of a tortilla wrap. Plus, swiss chard is rife with nutrients like vitamin K and magnesium. Chard is also versatile in how it can be prepared. This leafy green can be boiled or steamed in two to four minutes or you can saute it in a tablespoon of oil with crushed garlic cloves and other seasonings. Saute until wilted and drizzle with lemon juice and a dash of salt.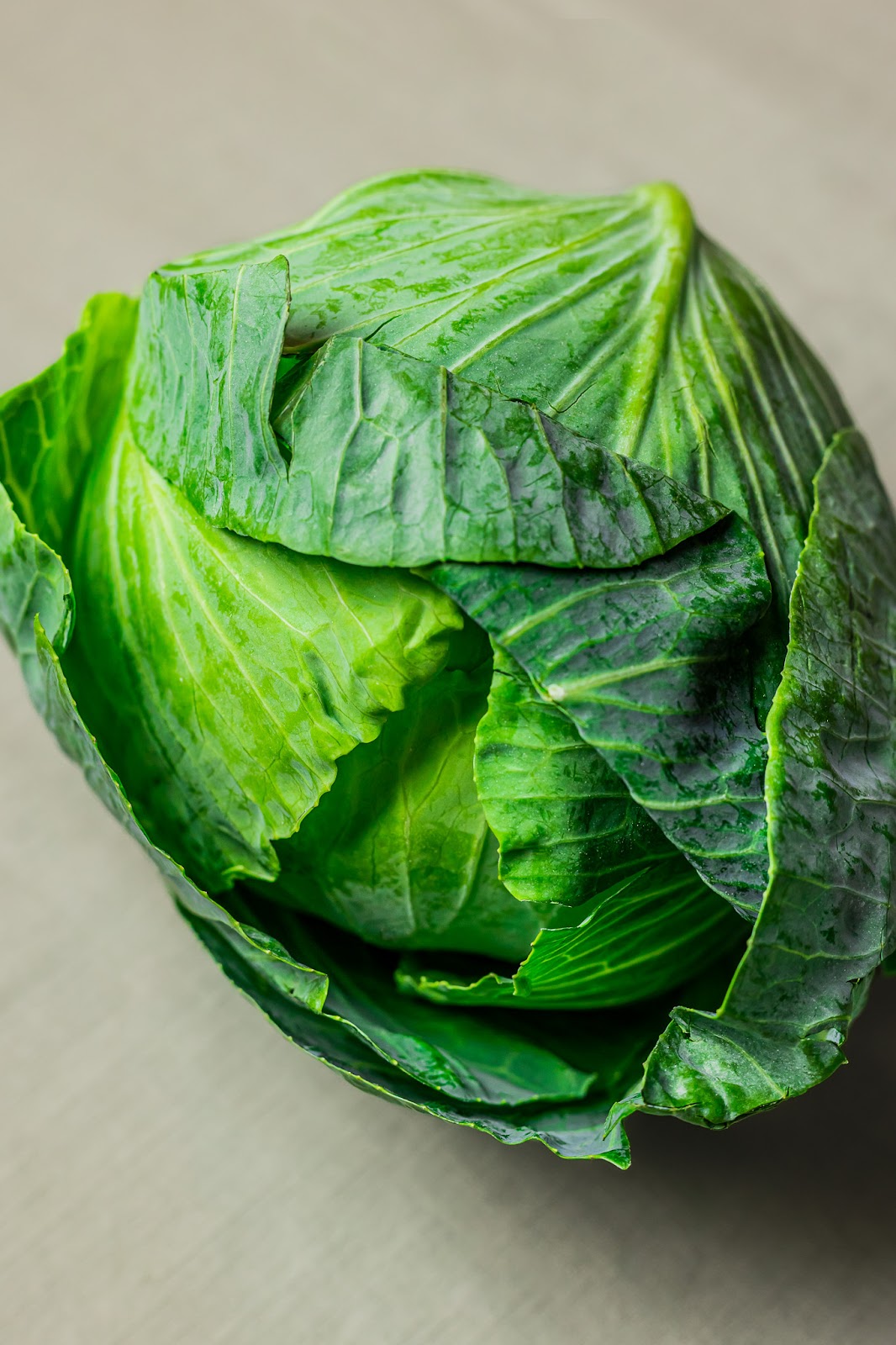 Cabbage
More familiar to most households is the common cabbage. But this everyday green is packed with nutrients. Just one cup contains 56% of your daily recommended value of vitamin K and 36% of your recommended vitamin C. Like Swiss chard, cabbage can be prepared in a variety of ways from boiling to steaming to blanching but perhaps our favorite way is to shred the leaves and fry them with a tablespoon of oil and garlic cloves. Once wilted, add a small amount of vegetable stock and continue cooking for three minutes. Cabbage also works well in stir fry, like this Low Carb Beef Lo Mein, or can be pickled as sauerkraut or kimchi.
Napa cabbage
Speaking of kimchi, Napa cabbage, the elongated cabbage sometimes referred to as Chinese cabbage, makes for the perfect leafy green to use in making kimchi. And kimchi is perfect in this Kimchi Fried Rice that takes just ten minutes to make and it's a great way to use leftover rice.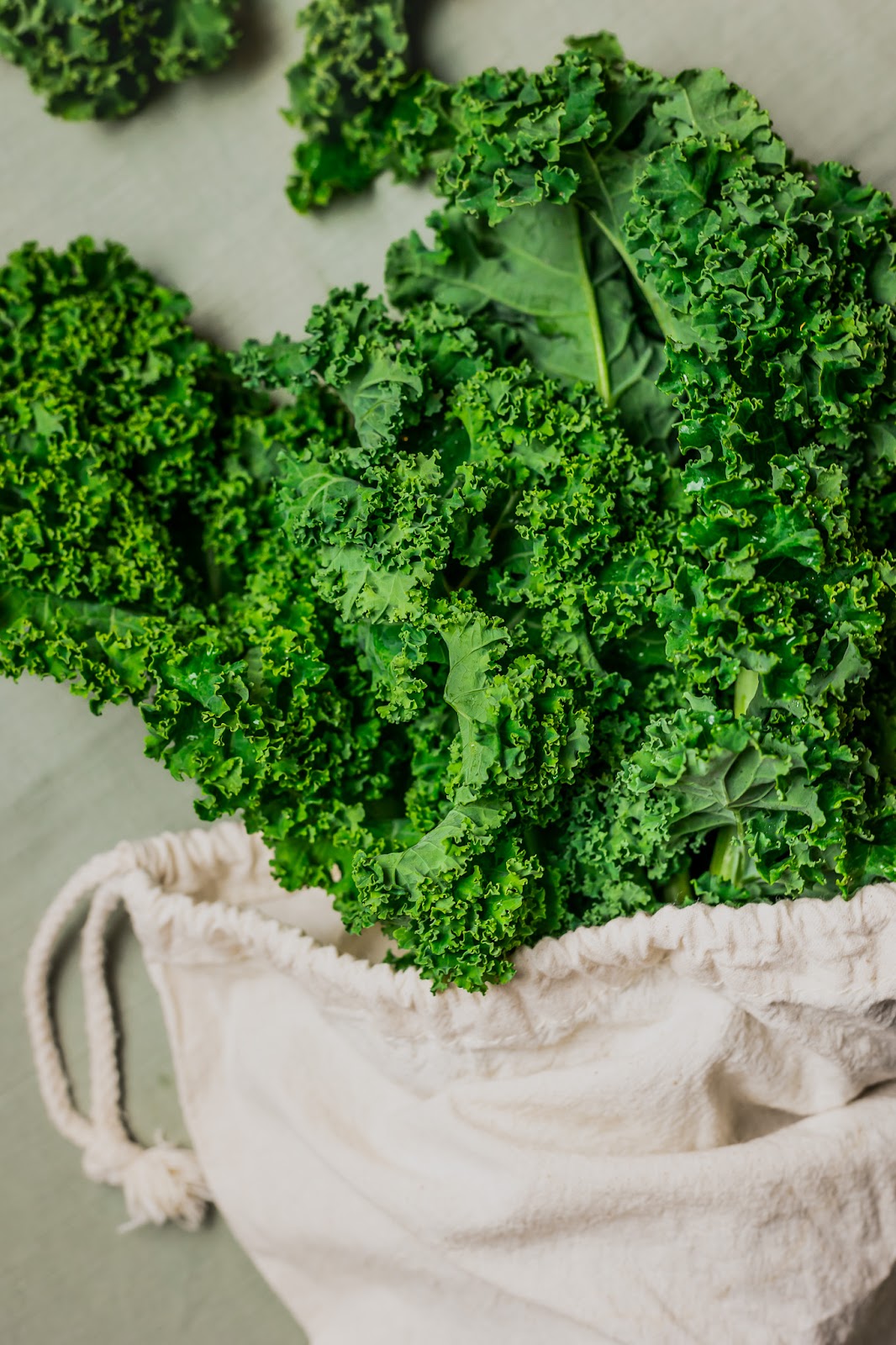 Kale
Kale is rich in vitamin A, good for your eyesight and bone health, vitamin C, great for battling colds, and folate, a B vitamin that's critical for brain development. And an entire cup of kale has fewer than 10 calories, making it a filling green that won't break your calorie bank. We're over the moon for this Greek-inspired Hasselback Chicken with roasted chili crisp vegetables which can be prepared in just 50 minutes. In this recipe, kale is added at the very end, using the leftover heat from the pan to slightly wilt the leaves.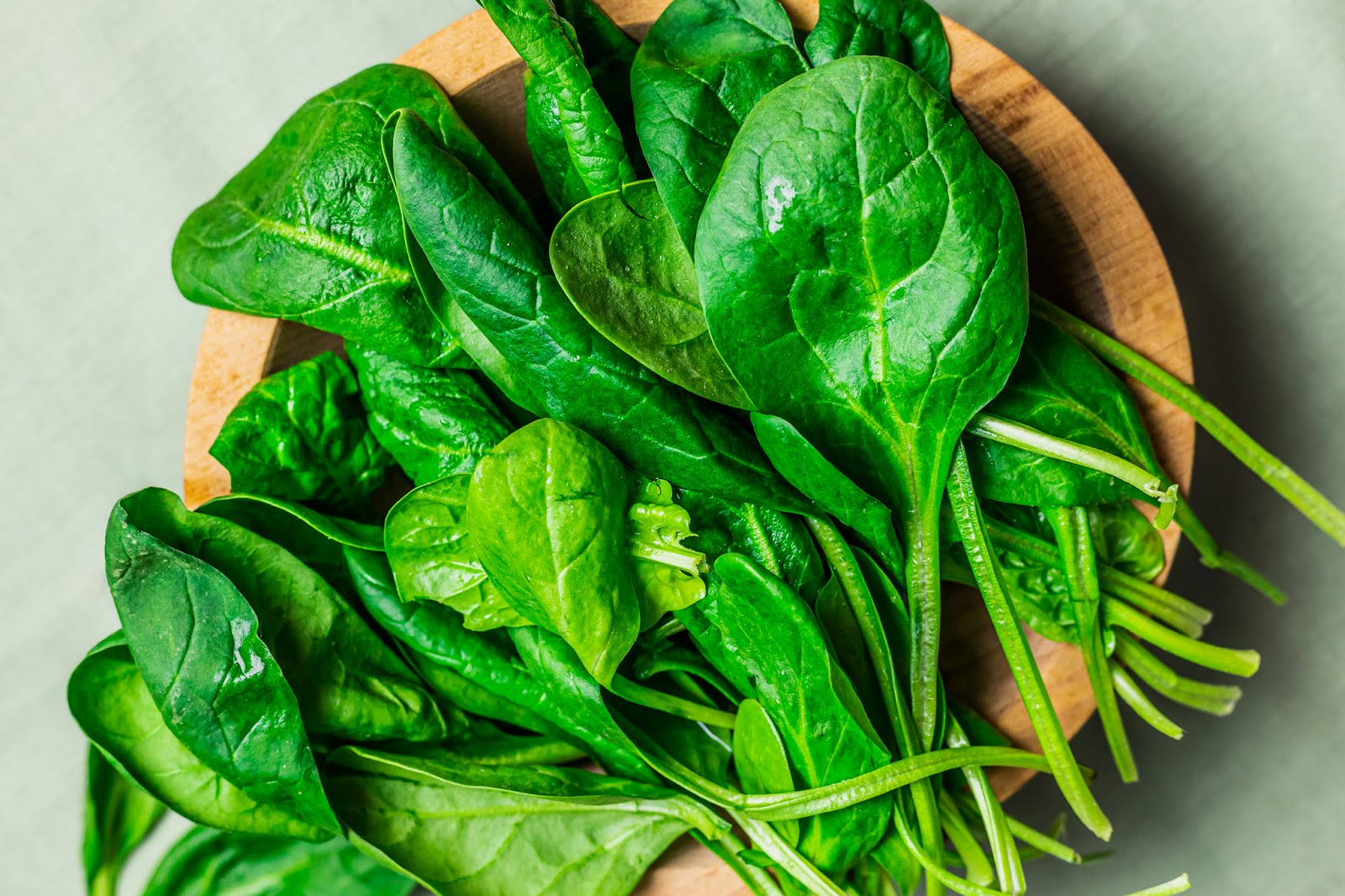 Spinach
Anyone who's ever enjoyed a Popeye cartoon knows the nutritional value of spinach. While spinach won't give you instant muscles like the venerable sailor man, this well-known green will help muscles grow and gain strength over time. Spinach is also chock full of vitamins A, C, and K as well as iron, folate, and potassium. And like most leafy greens, it's also rich in fiber. Prefer your spinach in a flaky, cheesy, bite-sized treat? Try this super easy to make Spinach Feta Tart using store bought puff pastry, saving you tons of time in the kitchen. If using a large leaf spinach, you may choose to remove the tougher stem from each leaf's spine. However you chose to prepare it, spinach will serve your body and overall health well.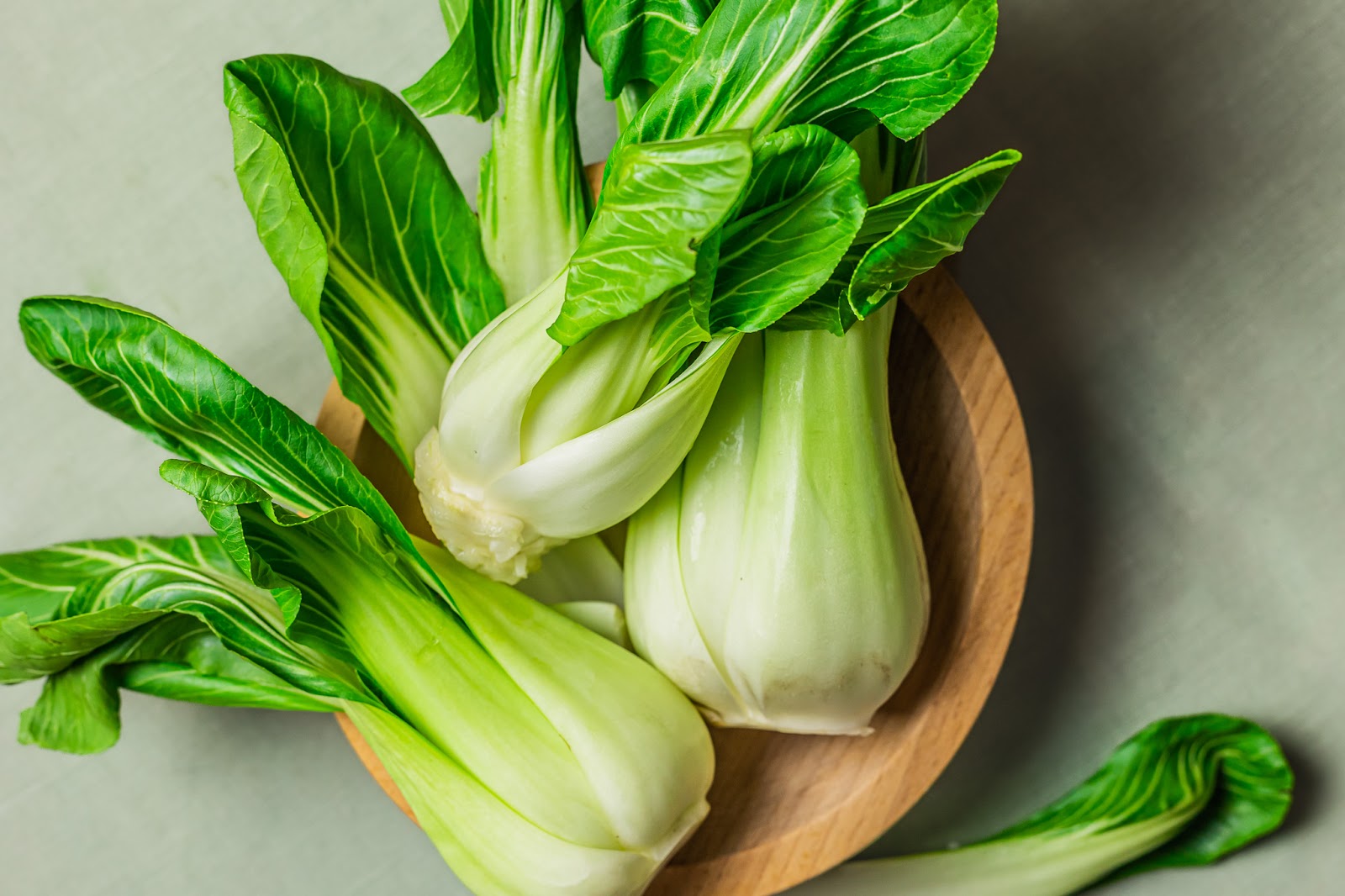 Bok Choy
An alternative to spinach, bok choy is a Chinese cabbage whose bulbous base is similar to mustard greens. Like its other leafy green cousins, bok choy is a great source of flavonoid quercetin which can help reduce inflammation in the body and has shown to reduce your risk of chronic illnesses like diabetes, cancer, and heart disease. And bok choy can be used in a number of ways, from making canned soups heartier and healthier to grilling with a little oil and a pinch of salt. One of our favorite uses of bok choy is in this Creamy Coconut Soup, a variation on Thai Tom Kha soup, that fills you with warmth on a cold, wintery evening.
Endive
Very low in calories, endives are a significant source of vitamin K, A, folate, and, of course, fiber, meaning they are integral to healthy digestion, skin, bone strength, liver function, and, drum roll… weight loss. The non-starchy leaves are also low in carbohydrates and can be enjoyed raw. Their thick leaves make for great finger food as they can carry all sorts of dips, creams, and more. Give them in a go in place of the green leaf lettuce in these fresh and light Spring Rolls. They pair perfectly with the sweet crunch of our peanut dipping sauce.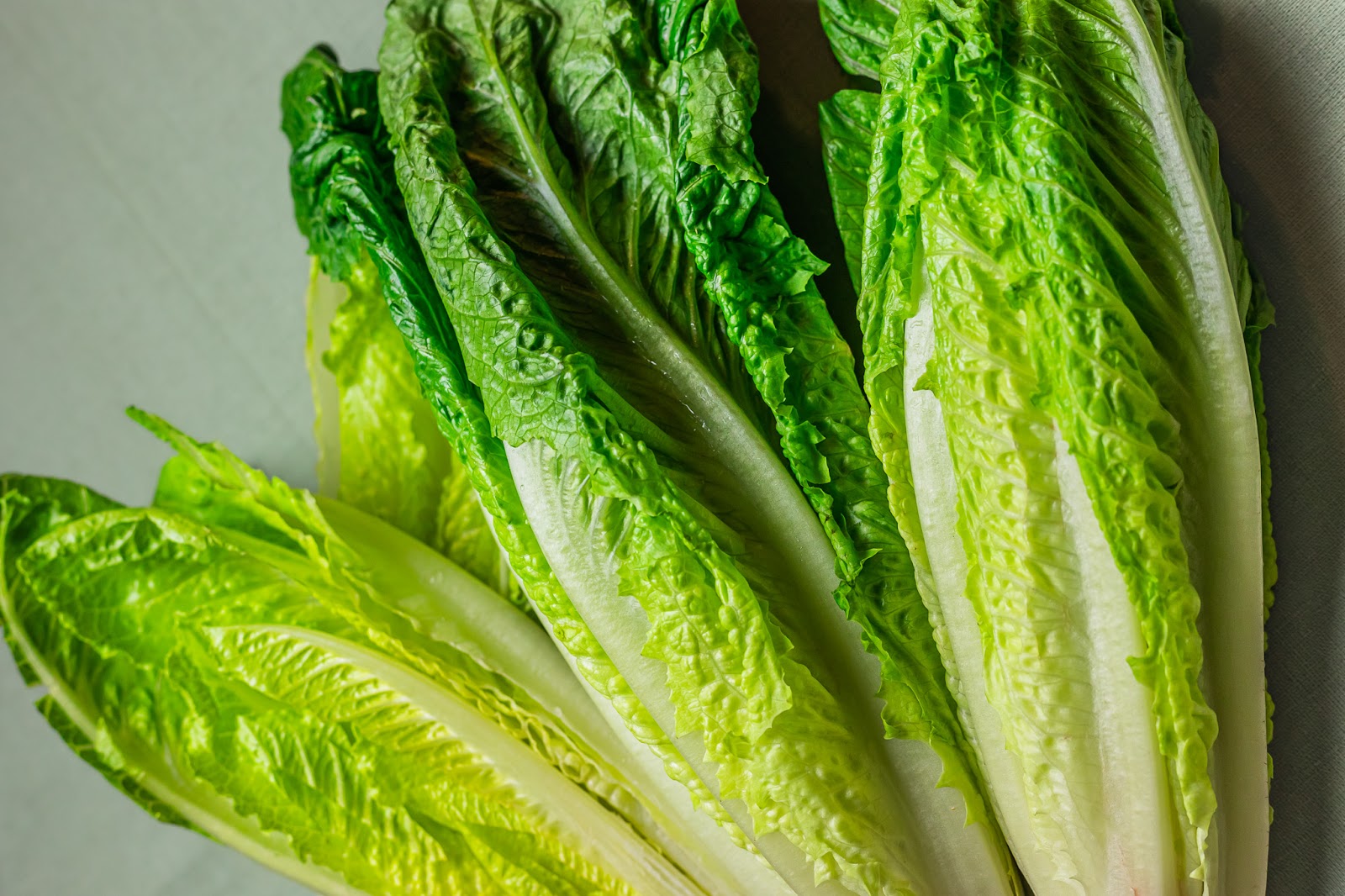 Romaine
Unlike its iceberg counterpart, romaine lettuce is a long leafy stalk instead of a short round head. It is the lettuce of choice for Caesar salads but can be cooked and is often found in Middle Eastern cuisine. Romaine makes a great substitute for arugula or baby spinach, as in this Winter Citrus Salad. While it's lower in fiber than some other leafy greens, it's higher in minerals, like calcium, phosphorus, magnesium, and potassium.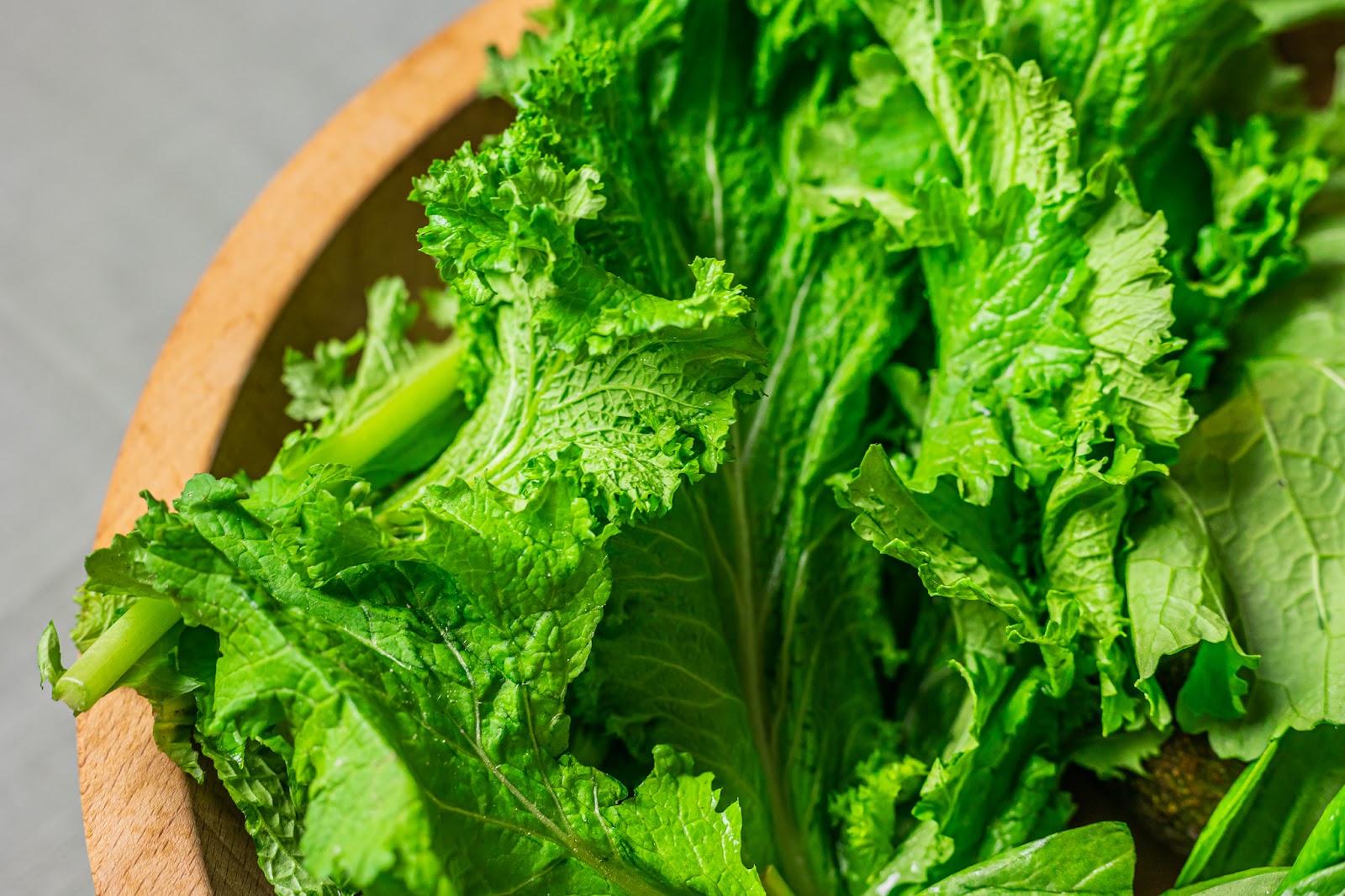 Mustard greens
Mustard greens provide many health-supportive antioxidants like beta carotene, which can lower risk factors of diabetes, and a number of B vitamins. For centuries, mustard greens have been used in all sorts of medical uses. As a natural diuretic, mustard greens support healthy kidney functions and its antiseptic abilities treat wounds. With a taste similar to spinach, but with a fuller body, this peppery green is slightly less bitter than its fellow leafy greens.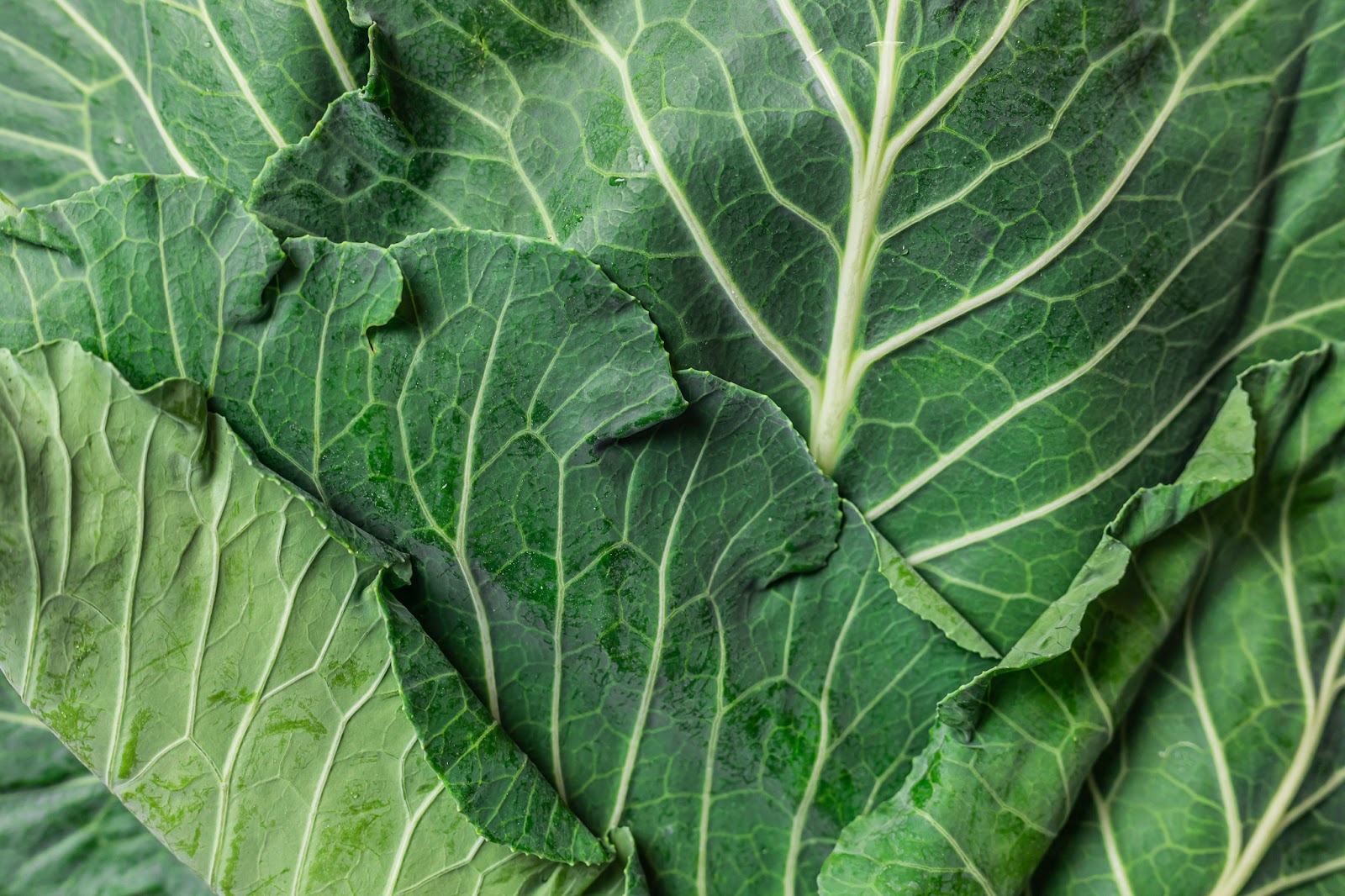 Collard greens
Collard greens are a staple of southern cuisine in the American south. Boiling or steaming collards doesn't strip them of their nutrients, making them an important green in many meals. Some studies show that collard greens can help reduce the risk of cancer, can help lower blood cholesterol, and improve liver health. Keep or remove the stems and thoroughly wash the greens and then braise them in pot liquor, a broth flavored with garlic, onions, and traditionally pork but other meats can be substituted. Add a splash of apple cider vinegar and a couple flakes of red pepper and you have yourself a side dish that will have your table guests feeling all that southern warmth.
Any way you prepare them, leafy greens are an important part of every daily meal plan thanks to being rich sources of vitamins and their ability to ease or fight off chronic conditions.