Winter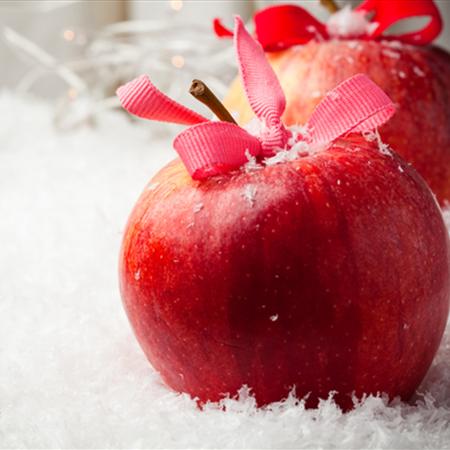 No matter where you live, there is a definitive moment every year that marks the beginning of winter. Whether it's the first snowflake of the season, a kiss of frost on the grass, or just a nippy chill in the morning air, as you dig out your favorite wool scarf, you start thinking of soothing food and drinks to enjoy as the days grow shorter.
Cups of Comfort
Warm winter drinks quickly take the chill off cold days and nights. Steaming cups of hot chocolate, coffee, tea, and mulled cider warm your hands as you cradle the mugs and slowly sip the calming liquids. A nip of brandy or rum adds extra cheer to hot chocolate and a shot of Irish whiskey and dollop of whipped transforms a simple cup of coffee into a consoling Irish Coffee cocktail. Hot buttered rum enjoyed in front of a roaring fire right before bedtime is a cozy way to end the evening.
Winter Breakfasts
Start frosty days off with a hearty breakfast to fend off the icy wind and provide plenty of energy to get you through to lunch. Hot cereals such as oatmeal or cream of wheat enhanced with fresh or canned fruit, nuts, or granola served with whole grain toast or buttered raisin bread make good winter breakfasts. On lazy weekend mornings, take the time to make a batch of pancakes or waffles, served alongside crisp bacon, juicy breakfast sausage, or thick slices of sautéed ham, or make a massive omelet that feeds the whole family filled with an assortment of colors and textures from sautéed red and green bell peppers, gently melted cheese, and crisp hash browns.
Bowled Over
Nothing is more comforting on a winter day than a warm bowl of soup, chili, or stew. Whether it's a rich minestrone full of vegetables, beef or chicken chili brimming with kidney or cannelloni beans, or a traditional beef stew with chunks of potatoes and carrots, digging a spoon into a well of goodness and raising the bounty of flavors to your lips is sublime. Serve warm buttermilk biscuits, corn muffins, or cloverleaf rolls with honey butter on the side to round out a perfect lunch or dinner.
Meat and Potatoes
When temperatures dip, appetites increase as the body needs more fuel to keep it warm and fully functional. Meals centered around beef and pork with sides of potatoes prepared in a myriad of ways provide substantial, satisfying fare. Pot roast and