9 Amazing Recipes for Cheesecake
What type of desert has us all in a song? That's right, cheesecake! Cheesecake has permeated our world in a way that no other dessert has, for instance, Louis Armstrong sang a song in its honor, and there is an entire restaurant chain centered around it. Have you ever heard of the crepe factory? Nope, that's because cheesecake takes the... well, cake! So, to bring this world-class desert home, we have selected a few desserts to transition you from summer to autumn in 9 easy recipes.
Take a look at these 9 recipes for cheesy-cake filled YUM:
Cheesecake Popsicle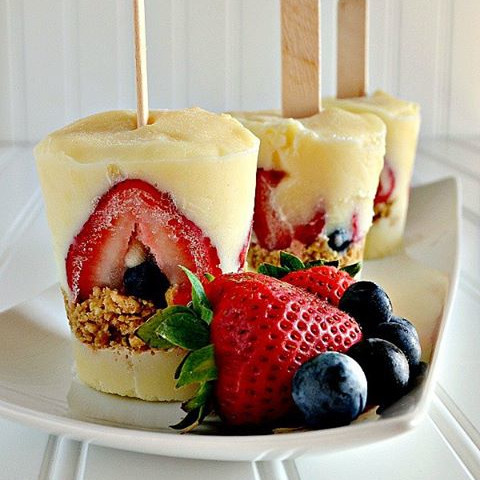 As summer is fading and fall is closing in, we thought the perfect way to celebrate the changing seasons is to cheers with these cheesecake popsicles! Made from summer fruits like strawberries and blueberries and combined with the earthy crunch of granola and graham crackers, these cool delights are a perfect seasonal blend!
https://www.bigoven.com/recipe/cheesecake-popsicle/551312
Lemon Cheesecake with Strawberry Basil Topping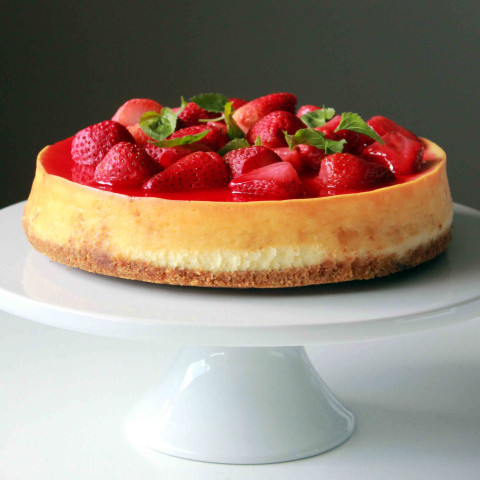 Lemonade may be out, but lemon cheesecake is in! This recipe from Oh Sweet Day, makes any day sweet indeed. With its rich flavor from the cream cheese, the tangy taste from lemon, mixed with the classic strawberry flavor -- all supported by the graham cracker crust, this dessert is sure to be a crowd-pleaser!
https://www.bigoven.com/recipe/lemon-cheesecake-with-strawberry-basil-topping/503292
Strawberry Cheesecake Ice Cream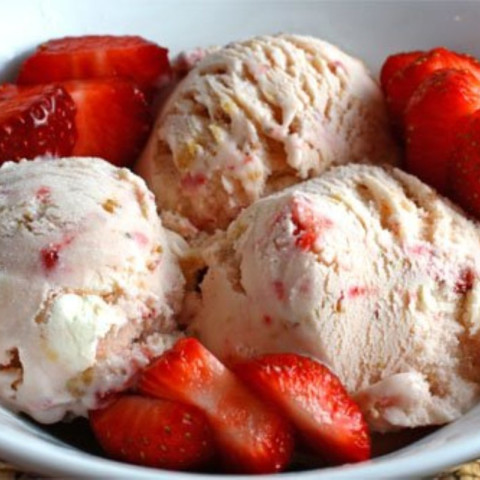 Ice cream cheesecake, who knew? Well, we did! Try this unique take on cheesecake before the cool air nips any desire for a cold desert and enjoy this very berry cheesecake fun!
https://www.bigoven.com/recipe/strawberry-cheesecake-ice-cream/172393
Coffee Cheesecake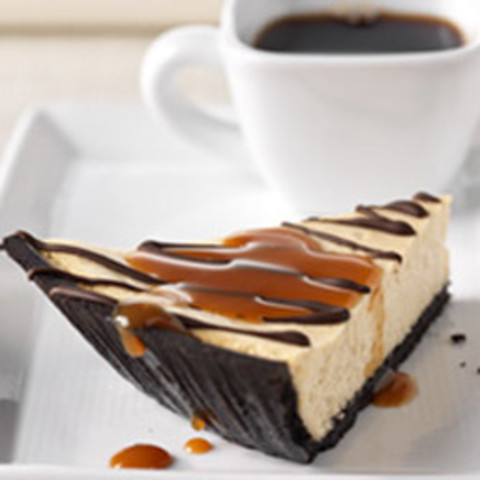 Though coffee is a year-round must, for most of us, we all know it's best when the air gets crisp! That's why this coffee cheesecake recipe will make the morning grind a bit more gratifying!
https://www.bigoven.com/recipe/coffee-cheesecake/767431
Cinnamon Roll Cheesecake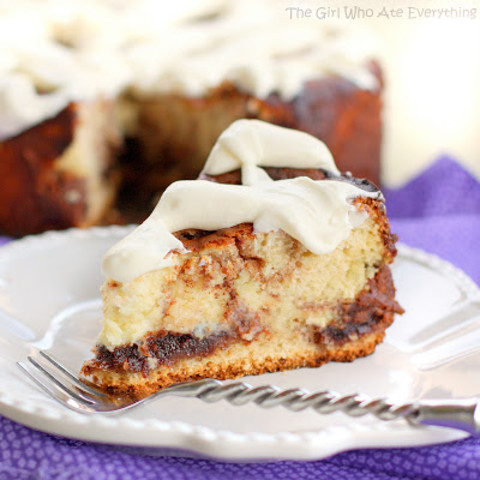 Let's (cinnamon) roll with the changing seasons by trying this cozy dish. Made with simple ingredients like baking soda, vanilla, brown sugar, and cinnamon filling; you could have a new fall comfort food!
https://www.bigoven.com/recipe/cinnamon-roll-cheesecake/392707
Caramel Apple Cheesecake Bars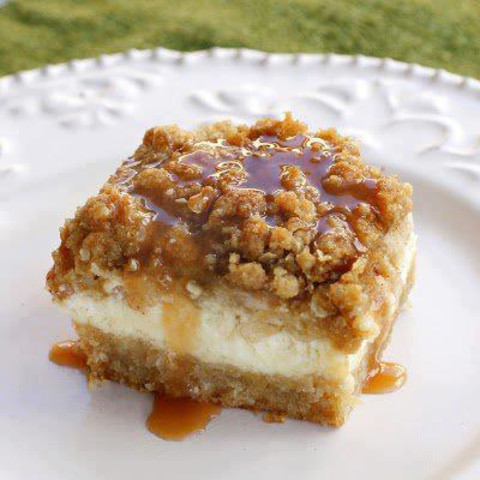 If you have a craving for a classic fall dish with a delicious twist and have 90 minutes to spare, we suggest this Caramel Apple Cheesecake Bar by The Girl Who Ate Everything. Try this streusel-topped cheesecake dessert to bring back some pre-pumpkin craze days.
https://www.bigoven.com/recipe/caramel-apple-cheesecake-bars/485661
Pumpkin Swirl Cheesecake Yogurt Cupcake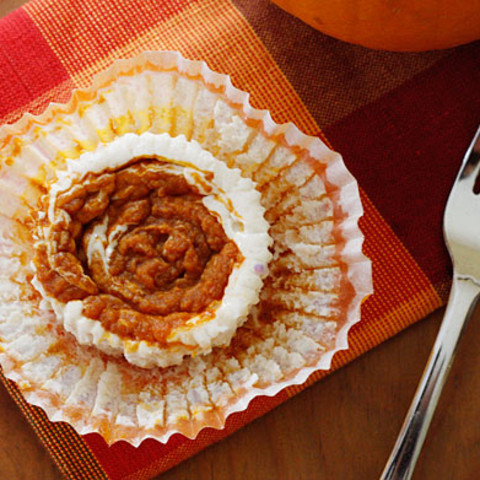 Though we get a little nostalgic with our apple recipes, we are still people of the modern age and are just as pumpkin-obsessed as the rest. So, here is one cupcake recipe that will have your head in a cupcake swirl. Made from pumpkin filling and greek yogurt, it's a snack that's equal parts yummy and nutritious.
https://www.bigoven.com/recipe/pumpkin-swirl-cheesecake-yogurt-cupcakes/258850
Pumpkin Cheesecake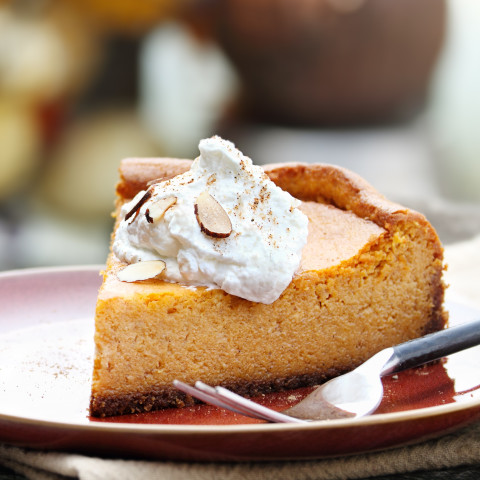 Before we stick a fork in and call our list done, we had to finish with the most coveted of all fall desserts: Pumpkin Cheesecake. I don't know who let the pumpkin out of the can, but this is one creamy dessert with an orange zesty end! Try it out for yourself and keep munchin' on that cheesecake!
https://www.bigoven.com/recipe/pumpkin-cheesecake-pie/161986