All About Mexican Street Corn: Our Favorite Summertime Side Dish
In the summer, we're always looking for meals that take little time to prepare so we can enjoy the season as much as possible. And, when we're entertaining, we also want a meal that looks impressive and delivers on flavor. Mexican Street Corn is the perfect side for that!
This Mexican street corn recipe is bursting with flavor and such a crowd pleaser. As a bonus, it's easily prepared on the grill, so you can avoid turning on your oven on those really hot summer days.
History of Corn in Mexico
Corn originated in Mexico thousands of years ago and has been such a big part of agriculture, cuisine, and culture in Mexico ever since. For example, corn goes through a process called nixtamalization to make masa dough, which is then used to make a wide variety of Mexican dishes like corn tortillas, pupusas, tamales, and more.
Corn on the cob is a popular street food in Mexico, which is how Mexican Street Corn got its name, although in Mexico it is known as "elote," which literally means corn cob. It's colorful and flavorful, topped with crumbled cheese, spices, and herbs. Sometimes the same ingredients are prepared in a cup, with the corn cut off the cob, which is known as "esquites."
Key Ingredients
Although there are some different variations on this traditional dish, there are some key ingredients that make it: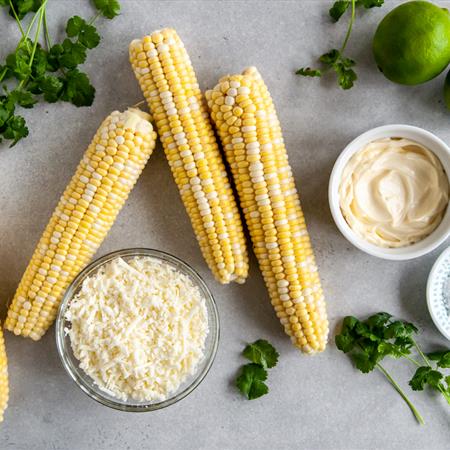 Corn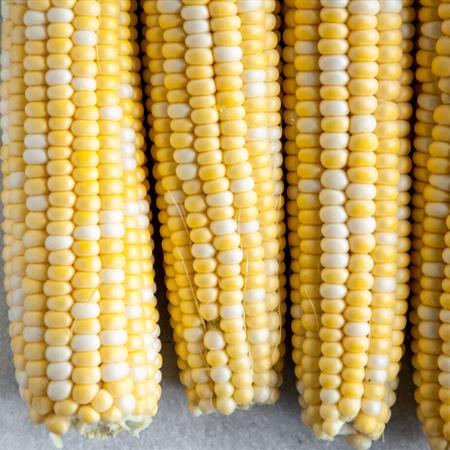 Corn on the cob is a seasonal ingredient, hitting peak freshness during the summer. When corn is in season, it's abundant at grocery stores and farmer's markets. When picking out fresh corn on the cob, look for tassels and corn silk that are brown. If the tassels are light, the corn was probably harvested too early, and if they are black and dry, it's probably old. We also recommend peeling back a little bit of the husk to check for rot or insect damage.
When corn isn't in season, you can still make esquites using frozen corn and prepare the same ingredients in the form of a salad.
Mayonnaise
You can also use butter, but mayonnaise is more traditional. When it mixes in with the cheese and spices it becomes a nice, creamy sauce and doesn't really taste like mayonnaise.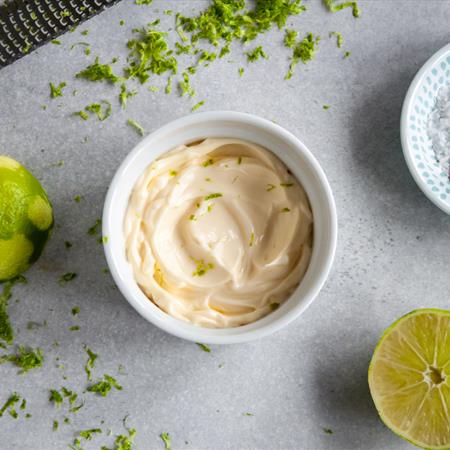 Chile Powder
Chile powder is a spice blend primarily made from dried, ground chile peppers, with other spices mixed in, such as cumin and garlic powder. Different chile powder blends have different levels of spiciness, so try a few different ones and see what you like best. We like chipotle chile powder for the smokiness it adds.
We recommend checking the ingredients in your chile powder to see what's in it. You can also buy chile powder that is solely made from ground up chiles so then you can add your own spices and seasoning to it.
Tajin is a popular Mexican chili-lime seasoning. It's made from ground chile de arbol, guajillo, and pasilla peppers, along with dehydrated lime and sea salt, so it pairs perfectly with the flavors of Mexican street corn!
Cotija Cheese
Cotija cheese is a fairly mild cow's milk cheese with a crumbly texture. It softens when it's heated but doesn't fully melt, so it maintains its crumbly appearance after topping the hot corn. It's sold either in blocks or already crumbled.
Can't find cotija? Not a problem! There are a number of other cheeses that will work in this recipe. Some good substitutes are queso fresco, feta, or Parmesan. Queso fresco and feta cheese will more closely resemble fresh cotija cheese in terms of taste and texture, while Parmesan is more similar to aged cotija.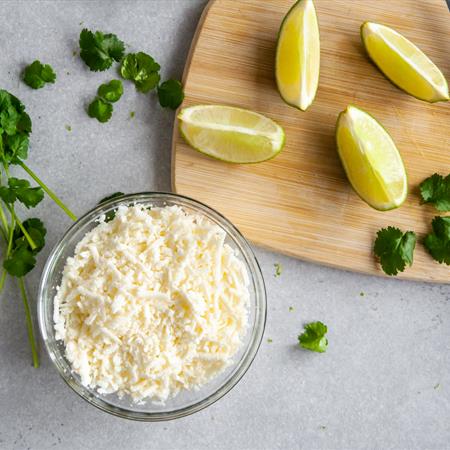 Lime Juice & Cilantro
Lime and cilantro are both very typical flavoring agents in Mexican cuisine. They add brightness and freshness to this recipe to balance out the richness of the mayo and spiciness of the chile powder.
Two Ways to Serve
Whether you prefer a Street Corn Salad, or eating straight from the cob, you don't want to miss out on this recipe!
Corn on the Cob (Elote)
Serving Mexican Street Corn on the cob is certainly impressive looking. We like to leave the husks on the end of the corn when grilling it, as street vendors often do in Mexico. This makes it easier to turn the cobs using the husks as handles for even cooking. For serving, it has a nice visual effect and also serves as a handle to hold onto while eating.
To make Mexican street corn this way, the corn is grilled first until lightly charred. Then, when the corn is hot off the grill, you slather on a mixture of mayonnaise, chile powder, lime zest, and lime juice. Finally, top the corn cobs with fresh chopped cilantro and crumbled cotija cheese and it's ready to serve.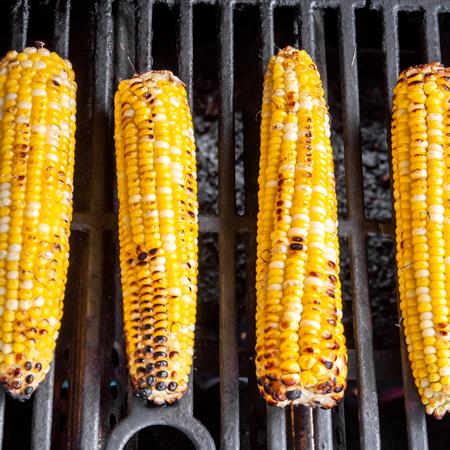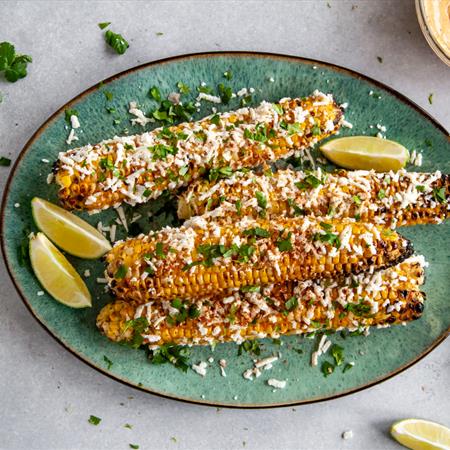 Street Corn Salad (Esquites)
If you don't love eating corn on the cob, you can easily make this recipe into salad form! Make the corn the same way as outlined above, and then slice the kernels off the cobs at the end.
Whether you use fresh or frozen corn, making a salad allows you a little more flexibility. For example, we like to add a little minced red onion or sliced jalapeno to the salad. Here's a pro tip for you: try charring a fresh jalapeno pepper while you are grilling the corn to go with the salad. You can either slice it and mix it in or place it on top whole for garnish.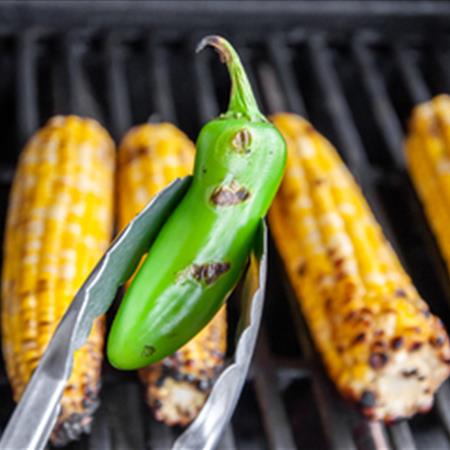 If you're using frozen corn, you still want to char the corn to get that same flavor reminiscent of a grill or grill pan. To do this, first fully defrost the corn and drain well. Then, set a cast iron pan over medium-high heat, add a little bit of butter or oil, and cook the corn until browned. Then, mix in the rest of the ingredients and serve. This salad is excellent leftover and even good to eat cold, so it's a perfect make-ahead dish!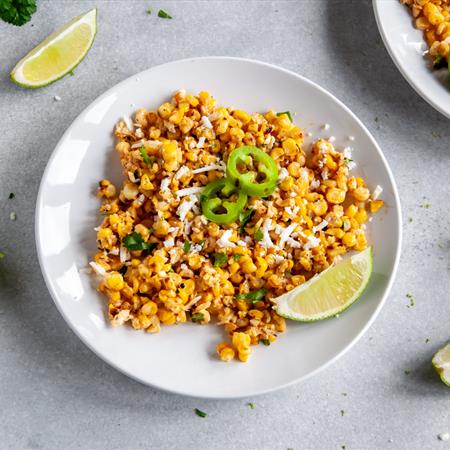 Try Our BigOven Original Recipe
Mexican Street Corn (Two Ways)