Cake-and-Bake: Baking Cake From Scratch!
Spring is debatably the loveliest time of year. With the warmth returning and blooms spreading to cover the earth like pastel icing, the hope of new beginnings is in the air. If you want to grow in new ways like the season, why not start by ditching a boxed cake mix and start baking from scratch! We are here to ease the transition with these tips and tricks to a sweet new lease on baking!
Let's cake-and-bake!
Let's Weigh-in: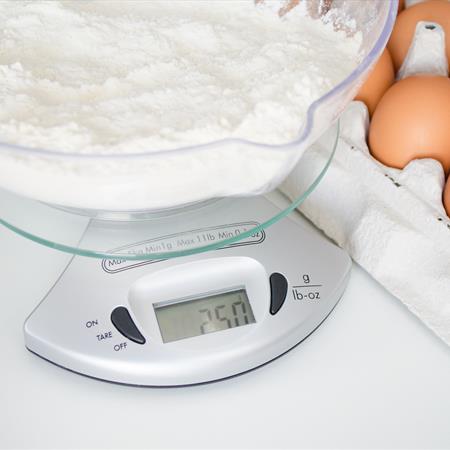 The first suggestion we have for baking is, ditch the measuring cups and get yourself a food scale instead. There are many reasons this is the best option -- some being that measuring cups may not be the most accurate due to their varying shapes and lack of systematic structure. Accuracy is best measured in weight. But, if you aren't ready to ditch your cute set of measuring cups, make sure you only use them for dry ingredients. And, be sure to spoon dry ingredients into the measuring cup because if you scoop, it becomes compacted and you end up with more than is called for.
You're Only Getting Butter: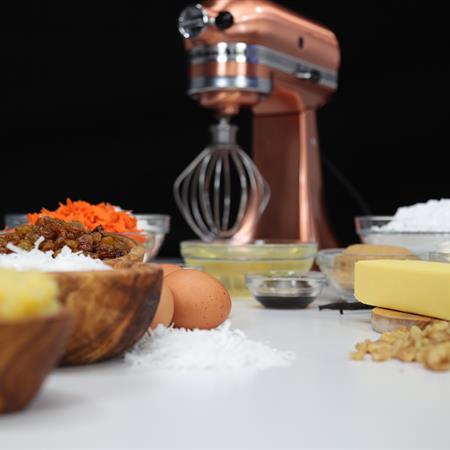 One step in every recipe that every author takes time to explain is the butter's temperature. There is usually a misconception about what room temperature is. The best way to squelch such frets is to simply leave the butter out (but covered) for an hour before bake time. This ensures the proper consistency, which is cool to the touch and makes a slight dimpled impression with your finger. If you need butter melted, make sure it's warm to the touch. If it's any hotter, the heat from the butter can cook other ingredients such as eggs.
Opening Up: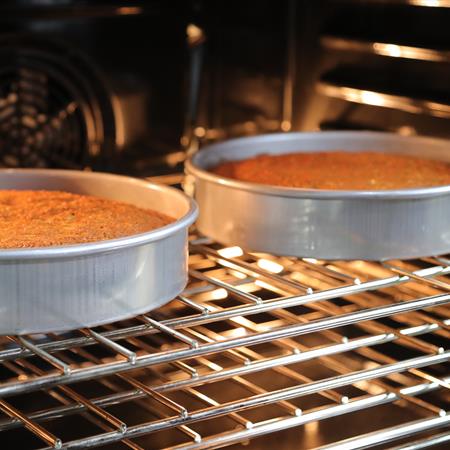 In terms of emotion, this is usually a good thing, but when it comes to your oven, the door is best kept closed! This means don't get antsy and take a peek inside. The outcome of opening the oven door is the loss of heat -- leaving your once full-of-fluffy-potential cake flat.
Make Sure it Sizzles: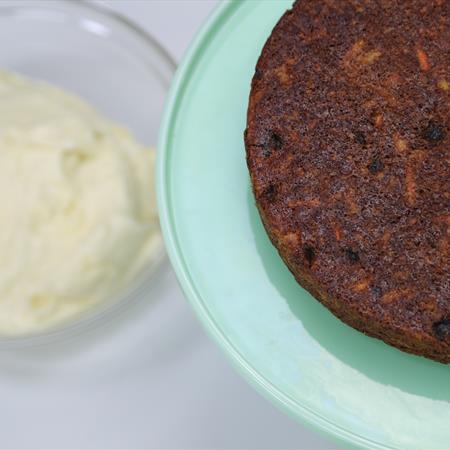 The timer has gone off, and it's time to take the cake out, but you're still not sure the cake is really done? We have two ways to know for sure! The first thing you can do is press lightly on top, and if it feels springy like a soft pillow, you are good to go. Another less invasive and more Covid-friendly way is to listen for a soft sizzle, and then, you know it's done!
The Icing on Top: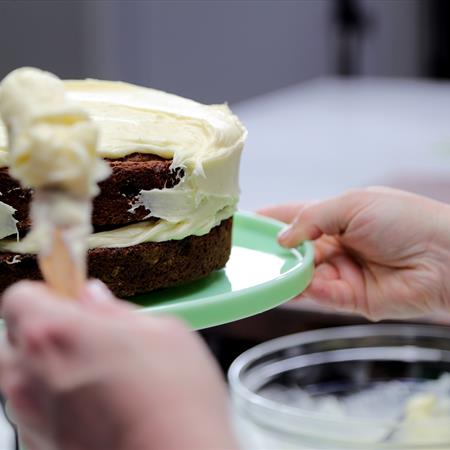 If you feel fancy and have decided to make the icing, we suggest you have your cake a day ahead, then freeze it overnight before covering it with a sweet topping. Once you've given your cake a day to chill out, it settles and allows for smooth application of icing without it melting or pulling bits of the cake away. Stay sweet and continue to bake with BigOven by trying our original recipe for Carrot Cake with Cream Cheese Frosting!
Try Our BigOven Kitchen Original Recipe for Carrot Cake with Cream Cheese Frosting