Casserole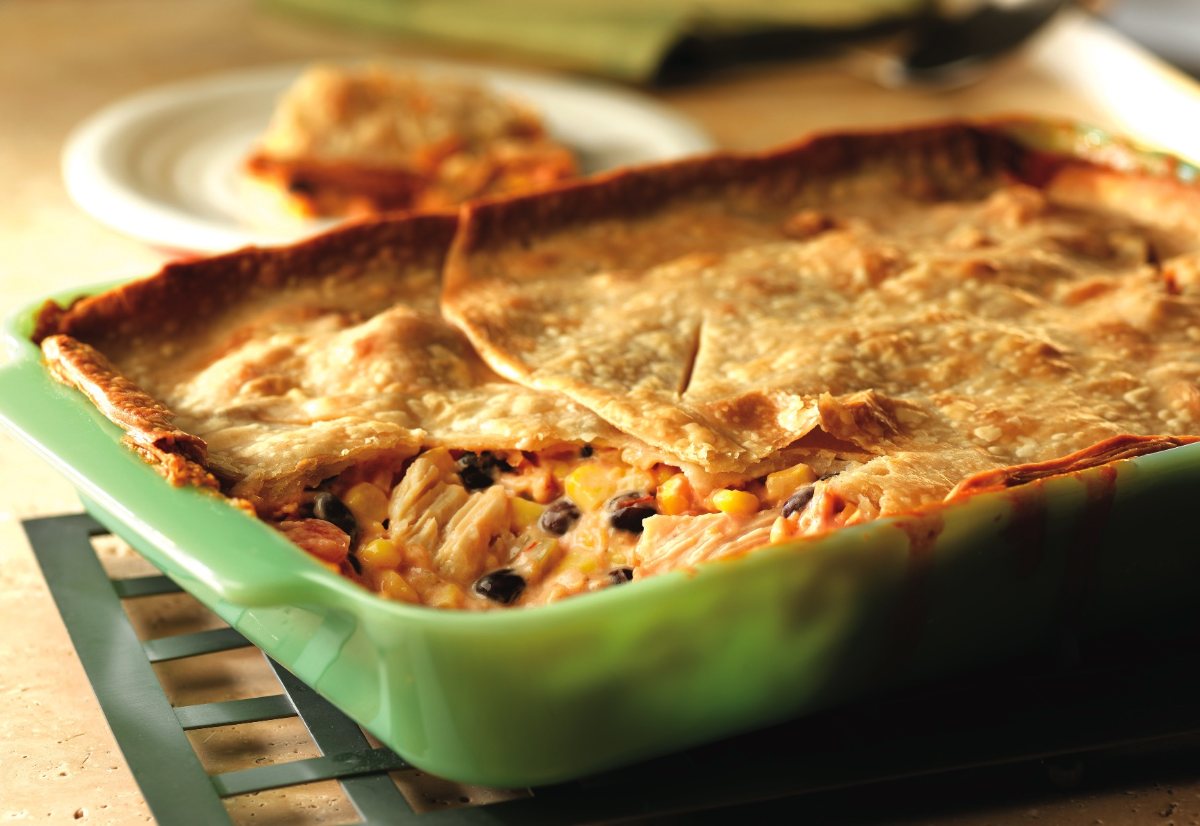 Casseroles reached their height of popularity in the 50s and 60s as the nuclear family emerged and convenience took the forefront in many areas, including the home kitchen. Traditionally cooked in deep, ovenproof dishes, casseroles can be a one-pot meal, side dish, or dessert and you can conveniently prepare them hours ahead of time and bake them right before serving. Whether you opt for a traditional lasagna or tuna casserole for dinner or decide to serve casseroles side dishes such as green bean casserole or macaroni and cheese, or bake a dessert casserole, having a myriad of textures and tastes in one dish is sure to please your dinner guests and have them asking for seconds.
Traditional Main Dish Casseroles
Main dish casseroles typically include a protein such as meat, poultry, or fish, a starchy binder like pasta, rice, or flour, and chopped vegetables. The natural juices of the protein keep the casserole moist or you can add other liquids such as broth or gravy. Buttered breadcrumbs or shredded cheese are popular casserole toppings.
Besides lasagna and tuna casserole, there are other favorite family casserole recipes passed down through generations that conjure up warm memories of family suppers. Tamale pie replicates the taste of labor-intensive tamales by layering cornbread batter, cheese, diced green chilies, ground beef, and a tasty sauce flavored with Mexican spices in a casserole dish and baking it until the top cheese crust is bubbling. Chicken and rice mixed with peas and carrots, bound with sauce or canned soup, and topped with a crunchy bread or chopped nut topping makes a hearty main dish casserole. Make a satisfying chicken or turkey pot pie casserole with chunks of cooked carrots, potatoes, and onions smothered with cream gravy and topped with raw canned biscuits or homemade biscuit dough.
Pasta-Based Casseroles
Turkey or chicken tetrazzini is a great way to turn leftover chicken into a luscious casserole meal with strand pasta, fresh mushrooms, Parmesan cheese, and a hint of sherry. Baked ziti, an Italian staple, combines ziti or penne pasta, a rich, red wine infused tomato sauce, ricotta and mozzarella cheese in deep dish topped with freshly grated Parmesan or Romano cheese, a mélange that tastes better the day after its made after the flavors have a chance to marry and intensify. Macaroni and cheese is easily upgraded to a main dish by adding chunks of ham, cooked chicken breast, or smoked sausage. Adding a cup of drained diced canned tomatoes adds flavor, texture, and color to macaroni and cheese casseroles.
Deep Dish Vegetable Ideas
Almost any vegetable can be converted into a side dish casserole. Spread mashed potatoes in a casserole dish and top them with handfuls of shredded cheddar. As you slowly bake the casserole, the cheese will infuse the potatoes and create a crust on top. Green leafy vegetables such as spinach and kale la