Microwave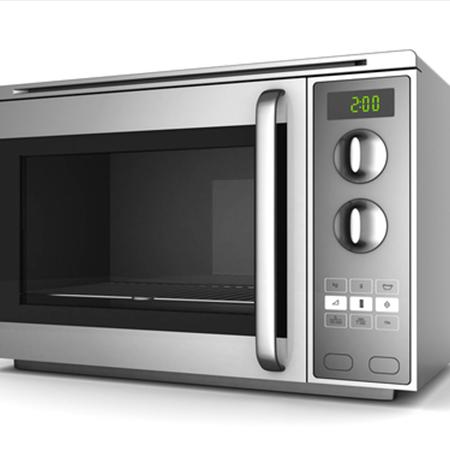 The versatile microwave oven is a cooking appliance that heats up food using microwave radiation to excite molecules within the food.
These ovens can heat liquids and solid food quickly, and often lend themselves well to:
Reheating previous dinners
Heating soups or liquids
Thawing frozen meat
Cooking frozen vegetables
Steaming
Some models have a convection element, allowing hot air to circulate through the oven cavity.
A common misconception is that microwaves cook from the inside-out. In most cases, a microwave actually cooks from the outside in.