How To Make Ratatouille
"[Humans] don't just survive; they discover; they create. I mean, just look at what they do with food!" – Remy
There is so much the Disney animated film, Ratatouille has right about humanity, capabilities of individuals, and most importantly... food! Though accurately put by the character, Linguini, "Ratatouille doesn't sound delicious. It sounds like 'rat' and 'patootie.' Rat-patootie." But, contrary to the name, it is quite a delicious dish. So, in celebration of the upcoming musical adaptation of the hit 2007 film, we decided to share a bit of homemade Ratatouille! Take a nibble of our special BigOven Ratatouille or any of these special user renditions!
If you are what you eat, then only eat the good stuff, with these recipes:
BigOven Original Video Recipe: Ratatouille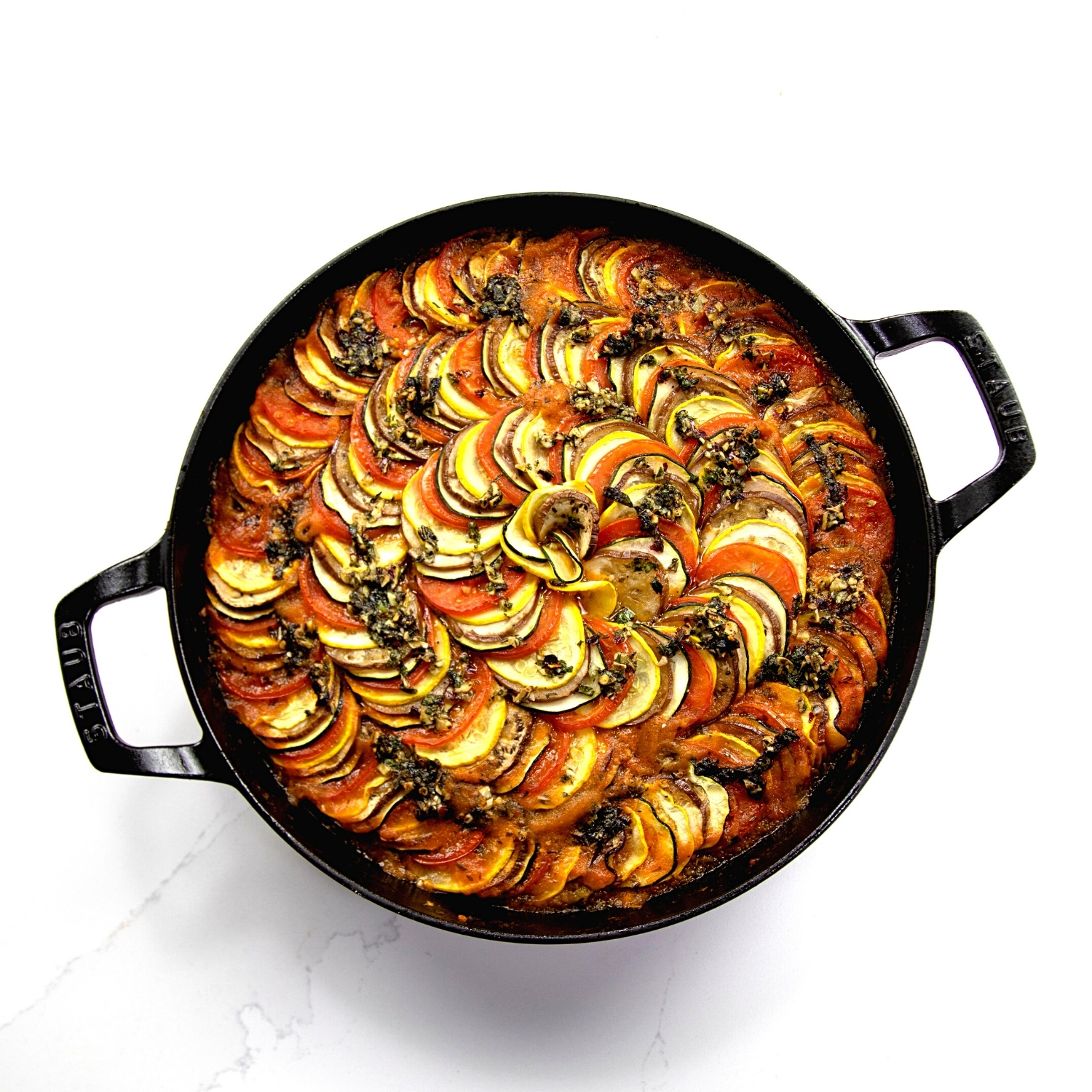 This rustic main or side dish made with humble vegetables and aromatic herbs tastes like late summer in a bowl. To serve, we recommend letting it take center stage while pairing it with a bottle of red and a crusty loaf of bread. Find more original recipes @BigOven.
Ratatouille Brunch Break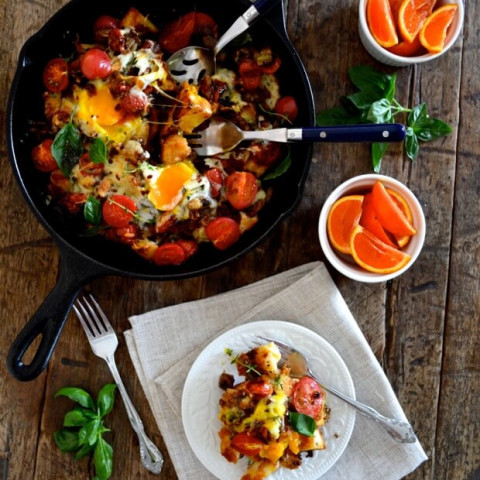 "Anyone can cook, but only the fearless can be great." – Chef Gusteau, Ratatouille
Be fearless in your pursuit of creating delicious food as @thewoksoflife has done in their Ratatouille Brunch Break recipe -- made with delicious ingredients like cherry tomatoes, French bread, red pepper flakes, and leftover ratatouille (ahem, perhaps the BigOven recipe above).
Ratatouille with Brie
"One can get too familiar with vegetables." – Skinner, Ratatouille
Once you've familiarized yourself with the original vegetable dish, try brie-nging something new to the table by trying @Alouette's recipe for Ratatouille with brie! Meld all the classic flavors together and elevate them with the creamy, earthy taste of melted brie:
Grilled Ratatouille Tartines
"If you are what you eat, then I only want to eat the good stuff." – Remy, Ratatouille
If this is your 2021 New Year's resolution motto, then you have to try @loveandlemons recipe for Grilled Ratatouille Tartines. It takes a traditional dish from dinner to lunch in this unconventional recipe. Each of the classic ingredients is taken down in size and severed up on crispy French bread and topped with goat cheese. C'est Magnifique!
Easy Ratatouille Empanadas
"A chef makes. A thief takes." – Gusteau, Ratatouille
With this @winosity recipe, you can have all the honor the chef creates and all the ease of the thief who takes with this Easy Ratatouille Empanadas. Though usually filled with meat, this recipe, instead, yields perfect little veggie-filled pillows of ratatouille.
Bring out your inner chef with these dishes!
Ratatouille Frittata
"Change is nature, Dad. The part that we can influence. And it starts when we decide." – Remy, Ratatouille
The wondrous part of this Disney classic, much like this @budgetbytes recipe for Ratatouille Frittata, is that it takes an old way of thinking and creates something new -- much like Remy does every chance he gets in the kitchen!
Roasted Ratatouille Tart
"I don't just like food. I love it!" – Ego, Ratatouille
Put your astute tastebuds to the test with this splendid take on our favorite French meal. This Roasted Ratatouille Tart by @trinavandenberk is made by dicing traditional ratatouille vegetables and parceling them into cream and goat cheese stuffed puff pastry.
Southern Ratatouille
"You know? American." – Chef Skinner, Ratatouille
In the film, Chef Skinner references the idea of a corn dog with scorn calling it "American," but like the idea of a rat cooking, American cuisine is not given credit for the creativity and taste it deserves! All these qualities are exemplified in the nature of this Southern Ratatouille recipe by @EatingWell.
Slow Cooker Ratatouille Soup
"A lot of customers like the soup, that's all we are saying." – Lalo, Ratatouille
Try our final rendition of a film favorite dinner by using @mywholefoodlife's recipe for Slow Cooker Ratatouille Soup. Though it may not be a unique take on Ratatouille, it, like Remy and Linguine's soup from the movie, is sure to be loved by all who take a sip.