Rustling Up Brussels
Brussels sprouts are little bundles of unique flavor with health benefits. These tiny cabbages are named after the city, which was long thought to be their origin, Brussels, Belgium. To add an extra layer to any meal, let's get to know these tiny vegetables and learn how to get the best out of your Brussels sprouts!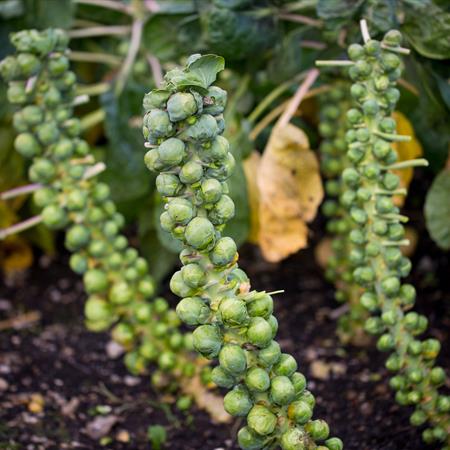 Suitable for the Picking:
There are a few tells of when a Brussels sprout is at its best, and here are our tips: One, it's essential to know that the Brussels sprout season is from late summer to spring, which means we're nearing the end, but don't fret. That's what the frozen aisle is for! If you want to know which are best in season, make sure the ones you take home are uniform in size and have firm green leaves. Limp, broken, or brown leaves are a good sign that either a bug infestation has occurred, or the produce is of no use.
Keeping it Fresh:
Now that you have these little health nuggets home, you'll want to keep them fresh for as long as possible, and the good thing is, that's pretty easy. First, make sure to eliminate any browned or sad leaves and keep stems intact until you're ready to cook. If you have pre-planned and bought them ahead of time, cook the Brussels within a week. If you are cooking any later, it's best to freeze them -- saving money, eliminating food waste, and keeping them ready-to-eat for up to a year!
Let's Get Cooking:
Brussels sprouts are unique in that they can be cooked in many different ways or simply eaten raw and always remain delicious. If you've got large Brussels, cut them in half from top to stem, or if they're on the smaller side, cut a little slit in the bottom to help them cook through. It's also important, no matter the size, to chop the tails off but still to leave enough stem to achieve the individual Brussels and not a Brussels sprout salad! This helps keep the leaves together, the Brussels sprout intact and gives you the perfect side dish.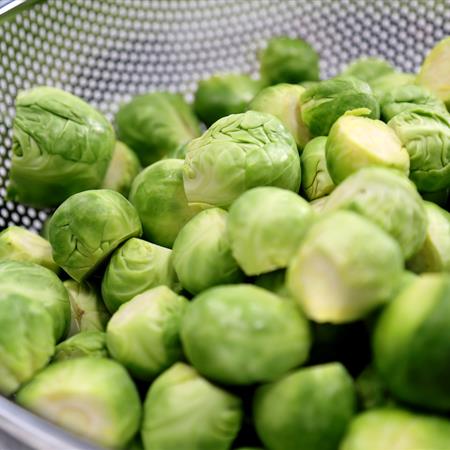 But, the recipe we're sharing today for Crispy Smashed Brussels Sprouts is no sideshow act, they are the star attraction and will take center stage at your dinner table. What makes these Brussels a "smashing" success? It's all about technique, and we're here to impart our best tips and tricks for maximizing the crisp factor.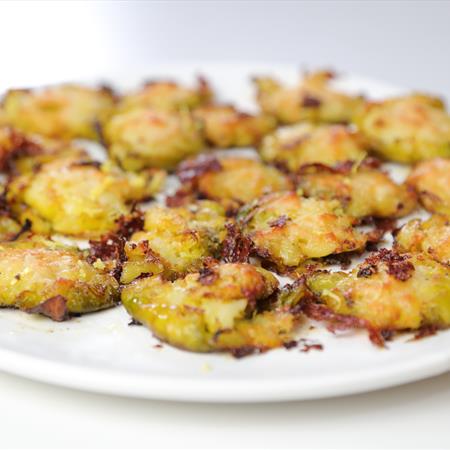 These low-carb, keto-leaning Crispy Smashed Brussels are a quick-and-easy weeknight wonder that is reminiscent of the steakhouse favorite, mashed potatoes (and the technique we'll be borrowing here).
First things first: you need to parboil your sprouts in salted water. This will soften them up and ready them for smashing.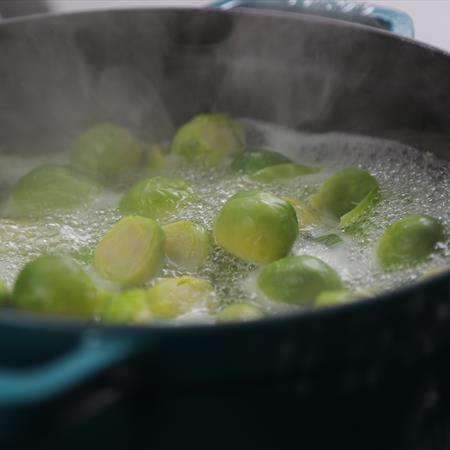 To achieve maximum crisping, it's important to blot the brussels dry. Any extra moisture will cause the sprouts to steam. And, steam is the enemy of crisp.
Arrange your sprouts on a baking tray and, using the bottom of a sturdy glass, press them firmly into submission. In doing so, you increase surface area and further increase crisp factor and caramelization.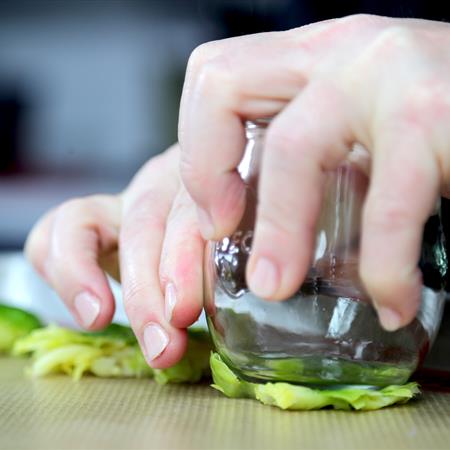 Now you will want to bathe your Brussels in a delicious butter baste. Adding whole cloves of garlic will amplify flavor without overpowering your baste. But, if you want to up the garlic ante further, feel free to chop or mince those cloves into the melted butter.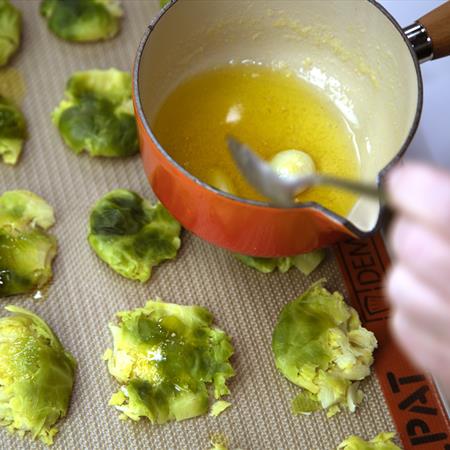 To elevate your Brussels even further, we recommend a generous flurry of grated Parmesan.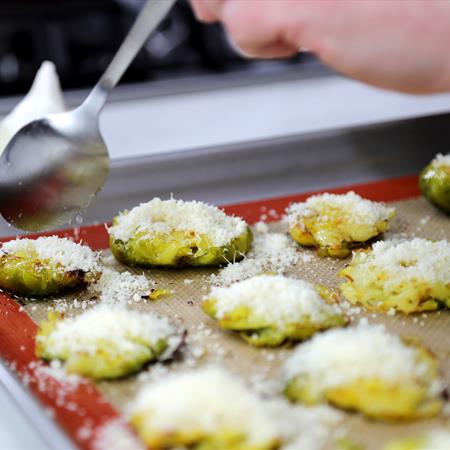 Bake for 15 minutes at 425 degrees F and flip them over and repeat with the remaining butter and cheese. To really get a good finish, we recommend cranking the oven up for the final flip. Bumping the Brussels up to a broil for 3-5 minutes at the very end will ensure the ultimate crunch you're seeking.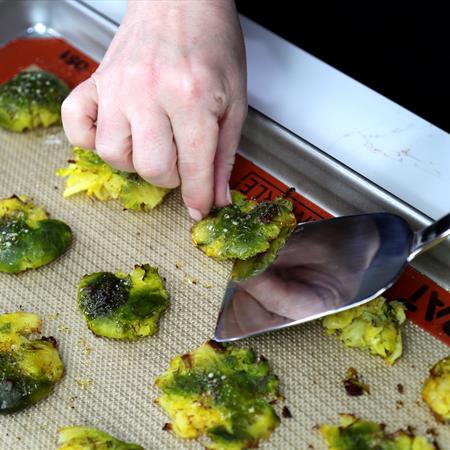 And, there you have it! Just 15 minutes of active prep time stands between you and this outrageously delicious and equally good-for-you dish. Trust us, these are not your mother's soggy Brussels sprouts of yesteryear. The crispy, cheesy, caramelized appeal of crunchy oven-roasted sprouts will convert even the most brussels-averse person at your table.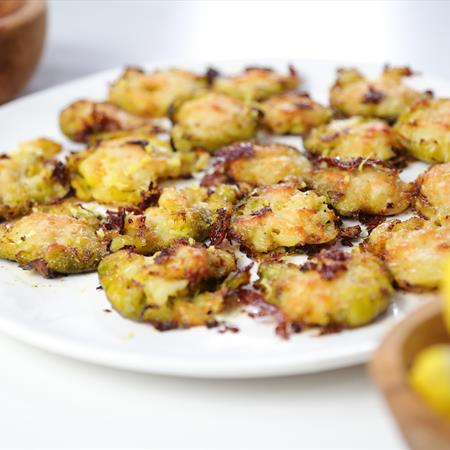 Get the BigOven Kitchen Original Recipe for Crispy Smashed Brussels