Women Who Changed the Culinary World
It has been a long known stereotype that says a woman's place is in the kitchen. Being domesticated was the expectation, and the idea that women could be leaders in places outside of the home was a foreign concept. Over time, women have turned the kitchen that once repressed them into a culinary enterprise that is both dynamic and avant-garde and makes the old stereotype nothing but a distant memory. To celebrate Women's History Month, we have chosen a few of MANY women that have revolutionized the kitchen and shared copycat signature recipes that are loved and praised by the world and will stand the test of time.
Julia Child
A household name, Julia Child remains one of the most prominent and well-recognized chefs to this day. After attending the world-famous Le Cordon Bleu cooking school in Paris, she co-authored a French cookbook with two of her fellow students. It was while she was on tour promoting her cookbook that she was invited to host her own cooking show. Widely known for bringing French cuisine and cooking to American households, her tv show shot her to fame due to her authenticity and ability to make cooking fun. Her show, The French Chef, ran for ten years and was the first education program to win an Emmy. Her legacy lives on today through the Julia Child Foundation, which provides grants for several initiatives including scholarships for professional culinary training and food literacy programs.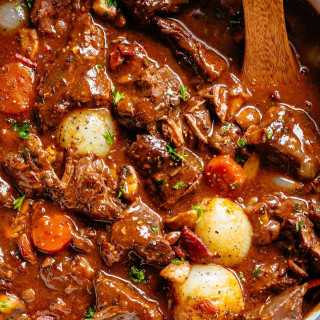 By cafedelites
Check out this iconic Julia Child inspired recipe by cafedelites for Beef Bourguinon.
Edna Lewis
Often referred to as the Grande Dame of southern cooking, Edna Lewis made history as one of the first African American women to write a cookbook without hiding her gender, race, or name. The second cookbook, The Taste of Country Cooking 1976, was the first cookbook written by an African American woman to garner national attention and praise; and is also accredited for revitalizing a genuine interest in southern cooking and cuisine. A true trailblazer for her time, Edna Lewis' work continues to impact the lives of many chefs and cooking today.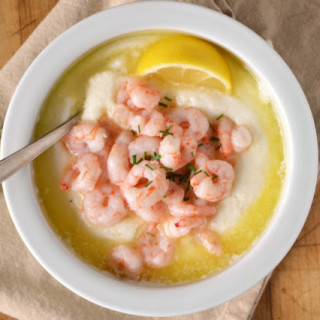 Lewis had many iconic dishes including Shrimp and Grits. Try out this Shrimp and Grits recipe inspired by the Grande Dame herself.
Alice Waters
Alice Waters is an American chef and restauranteur, famous for her impact on the farm-to-table movement and California cuisine. Her work with the farm-to-table movement focused on creating food with local ingredients and suppliers and emphasized the importance of using sustainable, organic, and locally grown ingredients. She currently serves as the Vice-President of Slow Food, an international organization focused on preserving food tradition and culture and providing access to good, clean, and fair food to everyone.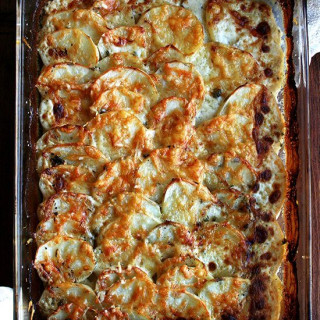 Check out this Alice Waters-inspired recipe for Potato Au Gratin.
Cecilia Chiang
Cecilia Chiang, well known for her Mandarin restaurant in San Francisco, is accredited for popularizing authentic Chinese food to America. With a starting menu of nearly 200 different dishes, Chiang learned the preferences of her patrons and exposed them to authentic Mandarin cooking, challenging the typical and expected Americanized Chinese food at that time. She didn't intend to open a restaurant but chose to do so after a failed restaurant business proposition for which she put a $10,000 non-refundable deposit. The start of her restaurant was slow, but after Herb Caen posted a review in The Chronicle, the restaurant's tables began to fill. She would later go on to move the restaurant to a large location, open a second location, and sell it to her son Philip, who would later become a co-founder of the P.F. Chang's restaurant chain today. Her influence and restaurant created the space for other Chinese restauranteurs to create authentic dishes, paying respect to their traditions, culture, and cuisine.
​​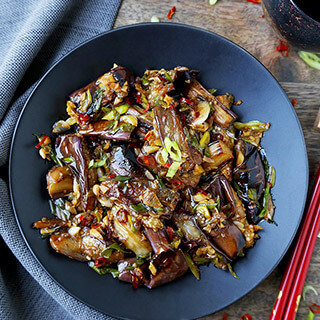 By pickledplum
Try this authentic Chinese Eggplant with Garlic Sauce recipe, a dish that the restauranteur made often.
Clare Smyth
The first and only British female chef in the UK to hold the coveted and highest rating of three Michelin stars, Clare Smyth has earned incredible success and respect in a male-dominated industry. During her time as Chef Patron at Restaurant Gordon Ramsay, she retained the 3 Michelin star rating. She would later go on to open her own restaurant, Core by Clare Smyth, in 2017 and earn the 3 Michelin star rating in 2021, making history as the first female chef to earn the award.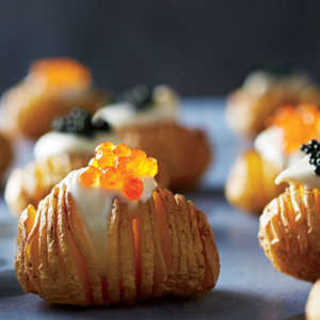 By cookinglight
Try this potato and caviar recipe, a different take on Clare Smyth's famous Potatoe and Roe recipe.
Niki Nakayama
Owner of two-star Michelin-rated sushi restaurant, n/naka, Chef Niki Nakayama has had to overcome the odds to be a successful and critically acclaimed chef. She specializes in modern Japanese kaiseki cuisine, a multi-course meal with a focus on using seasonal ingredients and produce. While already having to compete in a male chef-dominated industry, Nakayama faced even more criticism in the male-dominated Japanese culinary world, with a patron leaving her restaurant because she was a female chef. Despite these obstacles, Nakayama has continued to push through, opening her own restaurant in Los Angeles. She is currently a semifinalist for the 2022 James Beard Award for outstanding chef.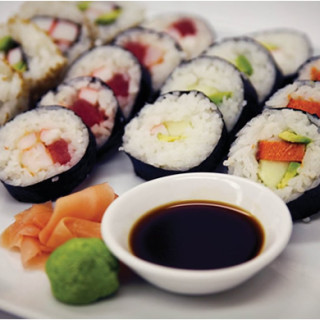 By yangjun2
Try out this sushi recipe, a dish that Nakayama has perfected during her career.