As our minds and stomachs start looking to Spring, it's important to remind ourselves that spring veggies aren't just food for the Easter Bunny. They're an important part of your nutritional health so let's take a look at eight spring vegetables that we recommend adding to your meals.
Baby Spinach
Baby spinach has loads of vitamins, minerals, and antioxidants – including alpha-lipoic acid which can lower blood sugar levels and boost insulin sensitivity – making this leafy green a must for your meal planning. Baby spinach makes a wonderful bed for Grilled Chicken Summer Salad that includes zucchini, peaches, and blackberries along with sunflower seeds and goat cheese. And if you're looking for something to make that's a little more savory, you won't go wrong with this Spinach Feta Tart, wrapped in buttery, flaky puff pastry with pesto and grated parmesan cheese.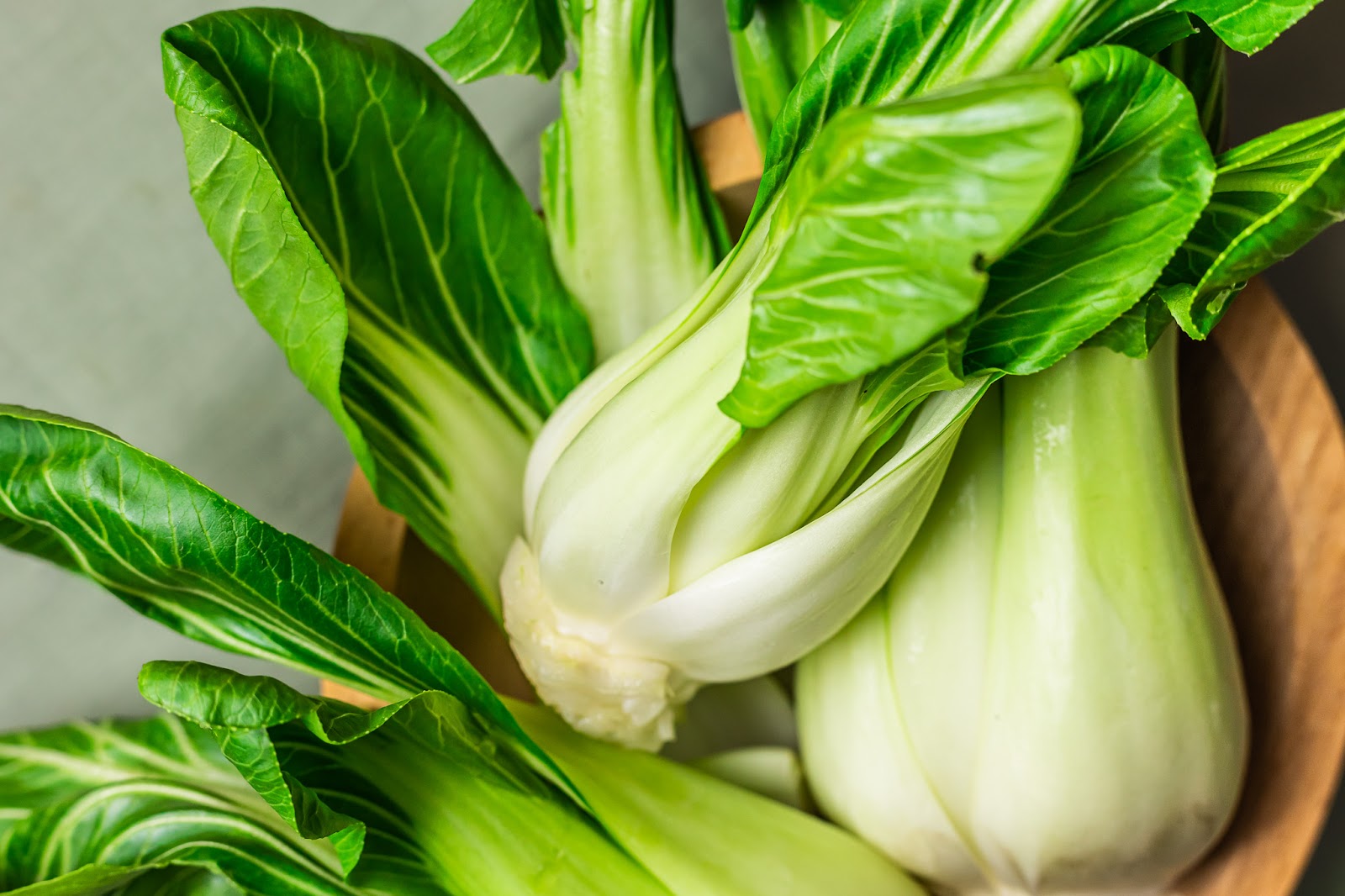 Bok Choy
Bok choy is sometimes used as an alternative to spinach but this green offers more of vitamins C and A. This Chinese cabbage cooks quickly, taking just two or three minutes to steam, stir fry or simmer in water. When cooked with lemongrass, ginger root, and coconut milk,you get a Creamy Coconut Soup. Adding in chicken, white mushrooms, garlic, and fish sauce, you have a beautiful springtime soup that will fuel you through the season.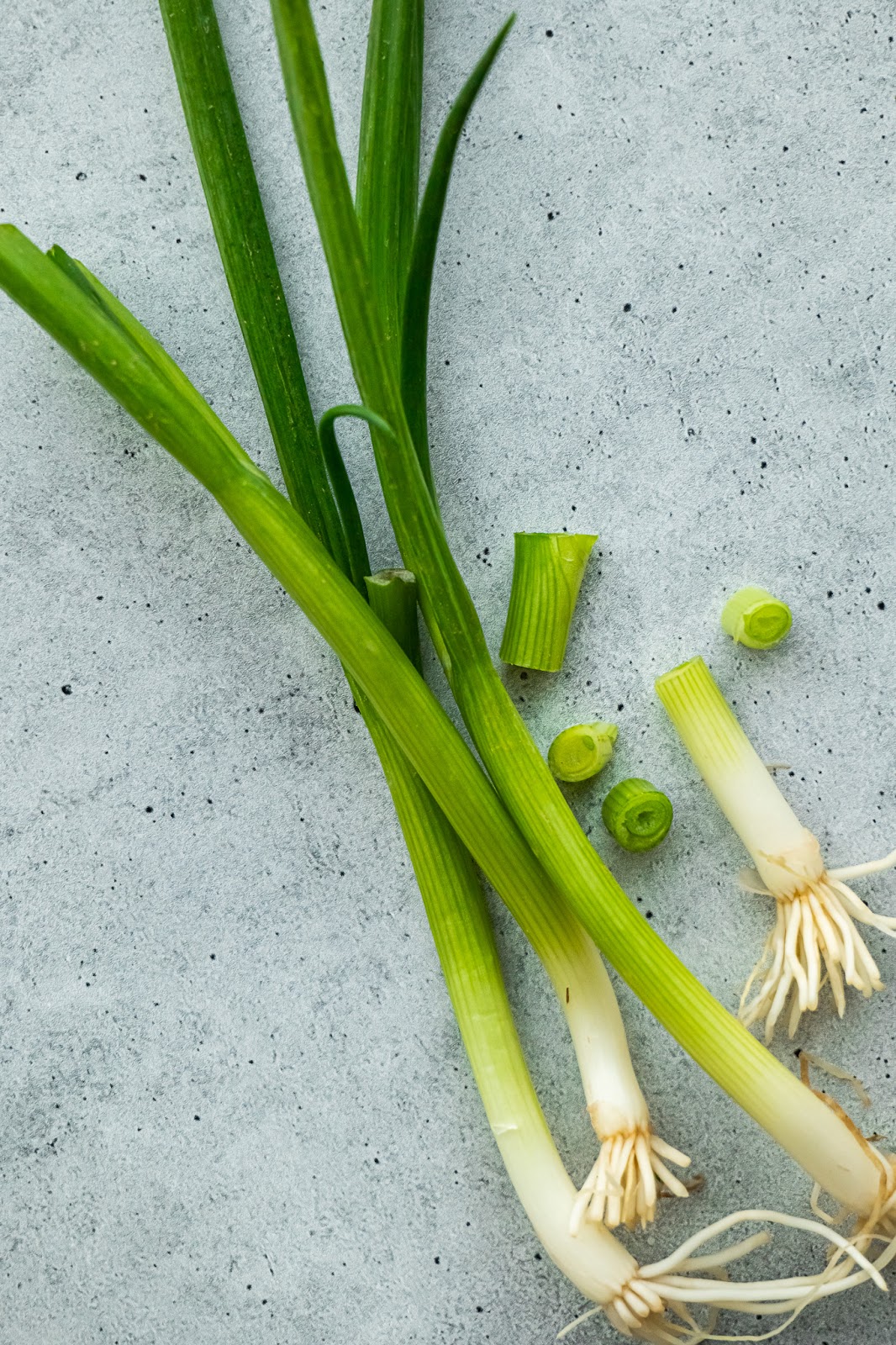 Green Onions
Sometimes an afterthought but always a kick, green onions add a special zest to almost any meal. A single green onion has fewer than one-half a gram of sugar and zero fat while providing you with 5 calories of energy. We love green onions thinly sliced and added to dishes, especially those with Asian origins like this Dak Juk (Rice Porridge) with Spicy Beef. The green onions add a delightful crunch while also helping to fill you up without adding unnecessary bulk.
Kale
At one point, the largest purchaser of kale in the United States was Pizza Hut. The pizza restaurant famously used it to decorate their salad bar. That's right. Kale was used as decoration. But it's so much more than "salad bar filler". According to the Mayo Clinic, "Kale is a nutrition superstar due to the amounts of vitamins A, K, B6 and C, calcium, potassium, copper and manganese it contains. One cup of raw kale has just 33 calories and only 7 grams of carbohydrate. So, it's a very diabetes-friendly/weight-friendly vegetable." This hearty spring vegetable can hold its own year round and we're particularly impressed by this Hearty Winter Salad Bowl. Don't let the name fool you. This salad bowl can be enjoyed anytime and is rife with deliciousness including carrots, cauliflower, beets, garlic, and bone broth.
Bean Sprouts
Did you know that a serving of bean sprouts (one cup) provides 22% of your recommended daily intake of vitamin C and 11% of your recommended iron? Don't ignore these powerhouses! They have also been shown to treat high blood pressure thanks to the peptides produced when the seeds sprout. You'll enjoy the crunch and their nutrients when you add them to these Homemade Spring Rolls with Peanut Dipping Sauce and we can't say enough of the peanut dipping sauce.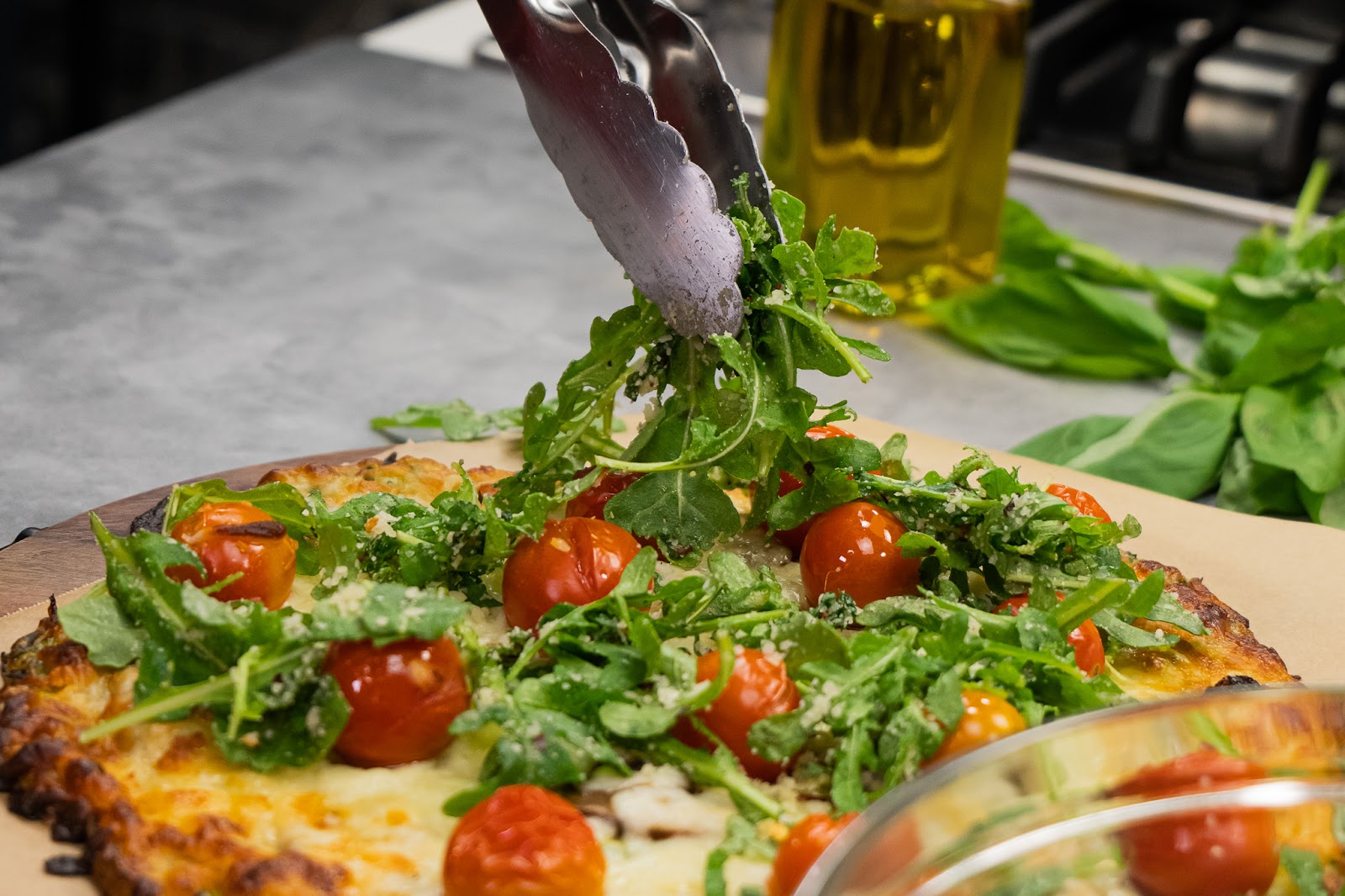 Arugula
Arugula is high in several key nutrients for bone health. It provides your body with 27.7% of your recommended daily intake of vitamin K, which makes various proteins that are required for blood clotting and the building of bones. What better way to take care of your bones than by adding arugula to this Low-Carb Zucchini Crust Veggie Pizza. Replete with Baby Bella mushrooms, cherry tomatoes, fresh basil, and mozzarella, this delicious and healthy pizza will carry all that rich vitamin K from the arugula to your bones! Or you might prefer this One-Pan Greek Hasselback Chicken with Roasted Chili Crisp Vegetables. It combines the savory flavors of the Mediterranean with spicy Asian chilies while also providing you with all of arugula's nutrients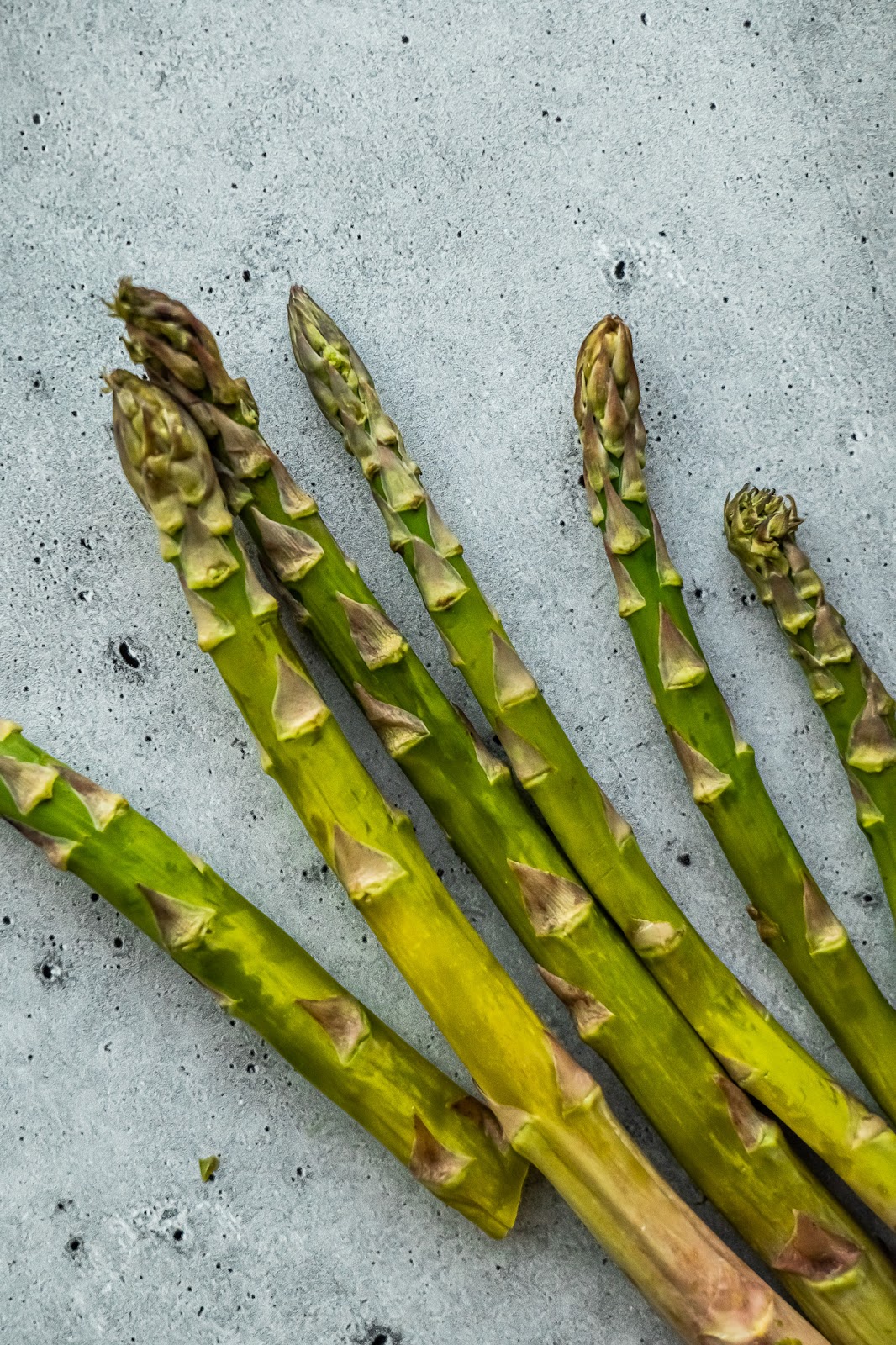 Asparagus
Like kale, asparagus is rich in vitamin K, proving 57% of your recommended daily intake for the vitamin. It's also loaded with 34% of your recommended daily intake of folates, which are important for cell growth, DNA formation, and for a healthy pregnancy. When you trim and cut a bunch of asparagus and add it to Fafalle pasta with leeks, peas, ricotta cheese, and olive oil, you get a mouth-watering Pesto Pasta with Spring Vegetables. Add in the pesto sauce which is made with raw walnuts, baby spinach (another spring vegetable bonus), garlic, lemon, basil, and a few other ingredients and you have a dish that's perfect for lunch or dinner or even as a side dish.
Brussels Sprouts
Brussels sprouts were the vegetable you might have scoffed at as a child. You just didn't enjoy those tiny cabbages and you pushed them around your plate hoping they'd go unnoticed. But these little buds pack in 53% of your daily recommended intake of Vitamin Cand a whopping 91% of your daily recommended intake of Vitamin K. The trick is how you cook them. Enjoy these powerhouses when you mash and bake them to make these Crispy Smashed Brussels Sprouts.Cooked with butter, garlic, and parmesan cheese, these Brussels sprouts will have everyone at your table begging for more.
What spring vegetables did we miss? Share your favorites with us.